Abstention could reach 50% in 2020 election, expert warns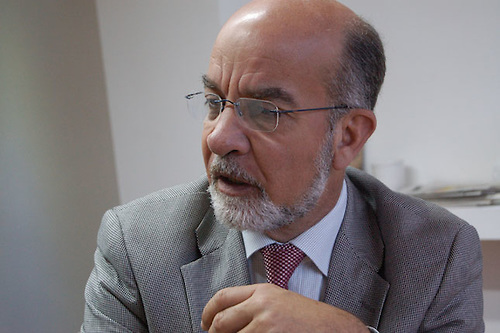 Daniel Pou, sociólogo y experto en seguridad. Lugar:Ciudad de Bonao Provincia Mon Señor Noel Foto:Cesar de la Cruz Fecha:9/2/2011
Santo Domingo.- Political scientist Daniel Pou on Sun. said the so-called hard vote no longer exists in the country, and  abstention could reach up to 50 percent in the 2020 municipal and presidential elections, on a lack of commitment and voter interest towards political parties and their candidates.
Pou said he based his warning on recent polls which reveal that lack of commitment and interest, "covers a swath of more than 30 percent of the voters."
"But the fundamentalism of the political parties leads their leaders to believe in the -already non-existent- hard vote, and they don't work to reverse that situation nor present programs of credible administrations," he said.
Interviewed on Cinevisión, Channel 19, the expert added that the parties don't guarantee democracy or transparency in managing taxpayer money and prevent the real transformations that institutions require, such as the National Police, among others.