Dominicans are losing faith in democracy: survey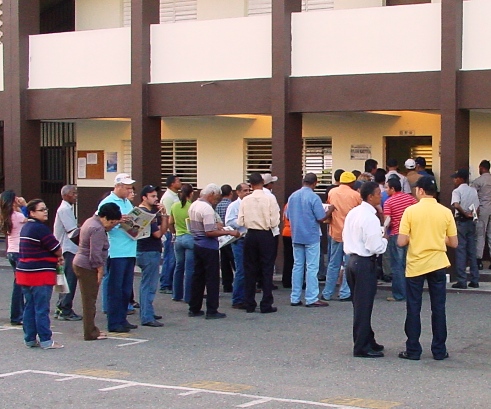 Santo Domingo.-  In the Dominican Republic, support for democracy dropped by 10 points in the last year, from 54% in 2017 to 44% in 2018, according to the survey Latinobarómetro, which every year measures support for democracy in 18 Latin American countries.
In the last two years, support for democracy in the Dominican Republic has fallen 16 points, since in 2016 it had the support of 60%, compared with 44% now.
According to the study, 22% are satisfied with the democratic model, ten points less than in 2017, when 32% expressed conformity with that system.
It's the lowest level of support for the democratic system by citizens since 2004, when the country was included among the nations measured by Latinobarómetro.
The survey also indicates that 29% of the population responded that a democratic rather than a non-democratic government is the same, while 18% said they prefer an authoritarian government.
The study notes that for 62% of Dominicans, despite the deficiencies, democracy is the best model of government. 55% of the population answered that democracy in the country "has big problems" compared to 20% who say they have "small problems."