Incident at Dominican Republic-Haiti border draws wide rebuke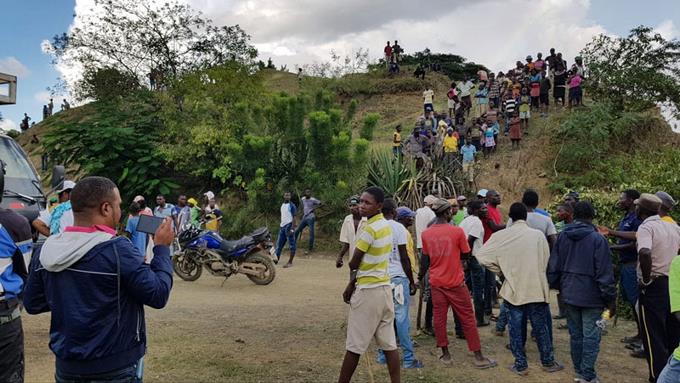 Santo Domingo.-  Wide rebuke is the result after dozens of Haitians with machetes, knives and clubs on Sat. abducted prominent cardiologist Pedro Ureña and seven of his friends for several hours while two Dominican Army soldiers with M-16 rifles stood by and did nothing.
With a defiant and intimidating attitude, the Haitian mob tried to rob the group of Dominicans of their motorcycles and a pickup truck on which they were traveling along the International highway near the town, Restauracion (west).
Ureña and several of his friends were wearing riding gear and motorcycle helmets, and were helped by a group of Dominican residents of that area, who with cell phones in hand began to record the incident.