Techs rescue manatee trapped in Puerto Plata mangroves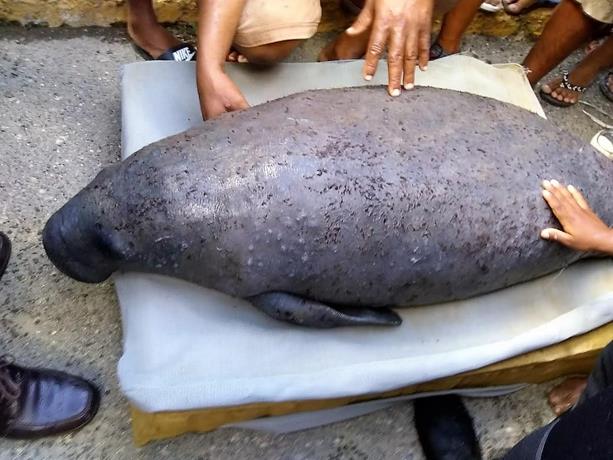 Puerto Plata.- Environment Ministry and National Aquarium technicians on Wed. rescued a manatee calf nearly 5 feet long and around 100 pounds, which was stranded in a ravine of Luperón bay.
The endangered marine mammal was pulled out of the gully where it trapped in roots of mangroves and was taken to Santo Domingo in a highly stressed and dehydrated state.
According to Luperón Bay Wildlife Refuge administrator Pablo Rodríguez, the manatee was taken to the National Aquarium for diagnosis and will be returned to its natural habitat after it recovers in the next few days.