Dominicans in NYC protest gender violence, corruption back home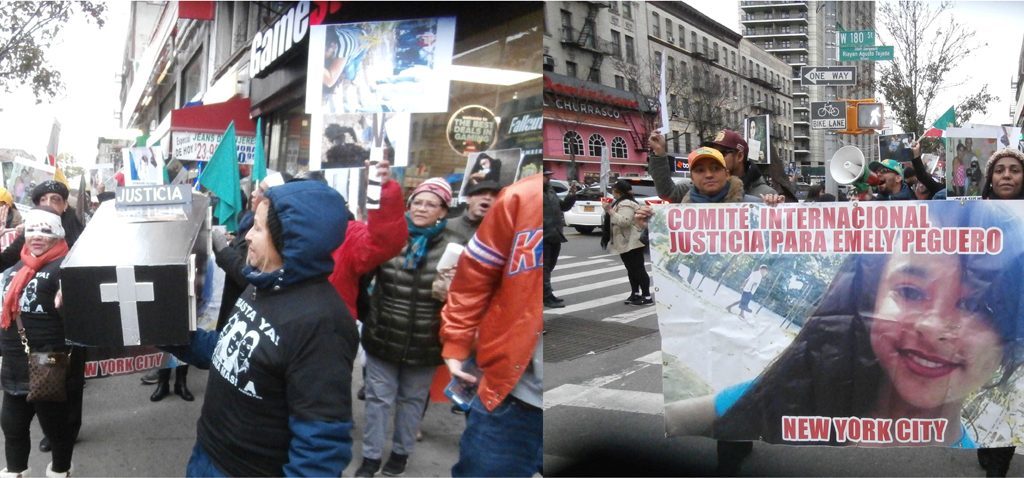 New York.- Carrying a coffin, Dominican activists staged a protest on Sunday against gender violence and corruption in the Dominican Republic.
Dozens of Dominican women marched through Upper Manhattan streets, organized by female activists of the minority parties Alianza País and Opción Democrática.
They also rejected the 5-year prison sentence against Marlin Martínez, in connection to the murder of pregnant teen Emily Peguero, by her son Marlon Martínez, convicted to 30 years by a court in San Francisco de Macorís.
Franked by two participants dressed in black, one of them wearing a white mask, carrying a coffin with the word "Justice," the women waved pickets, banners and posters with photos of many victims killed by their former partners in the Dominican Republic, and voiced chants against domestic violence.