Massive protest in Haiti; Dominican Republic border calm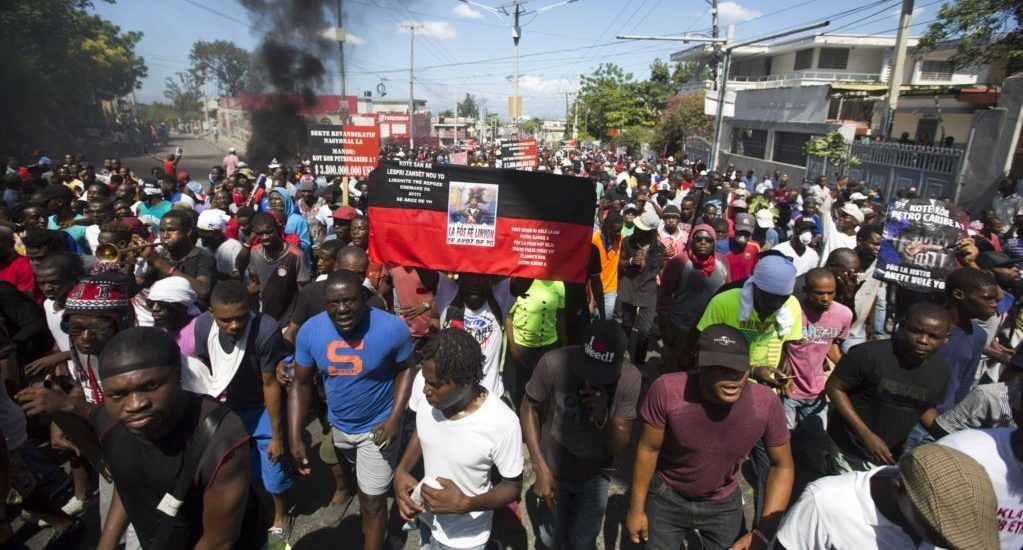 Santo Domingo.- Thousands of people marched through central Port-au-Prince and other Haitian towns on Sunday to demand prosecution for the alleged embezzling of funds from the Petrocaribe program, while others called on president Jovenel Moïse to resign.
In the Dominican Republic, local media report that calm reigns along the border.
Waving pickets the protesters demanded the whereabouts of some US$3.8 billion from Petrocaribe – a program through which Venezuela finances the supply of crude oil to Haiti.
According to a Senate investigation, at least 14 former officials were linked to the scandal during the tenure of former president Michel Martelly (2011-2016), but none have been prosecuted.
Through Petrocaribe, since 2005, Venezuela offers countries in the region the supply of crude oil at low prices, with soft loans and financial facilities at 25 years with two years of grace.