Factory blast death toll climbs to 5; 103 injured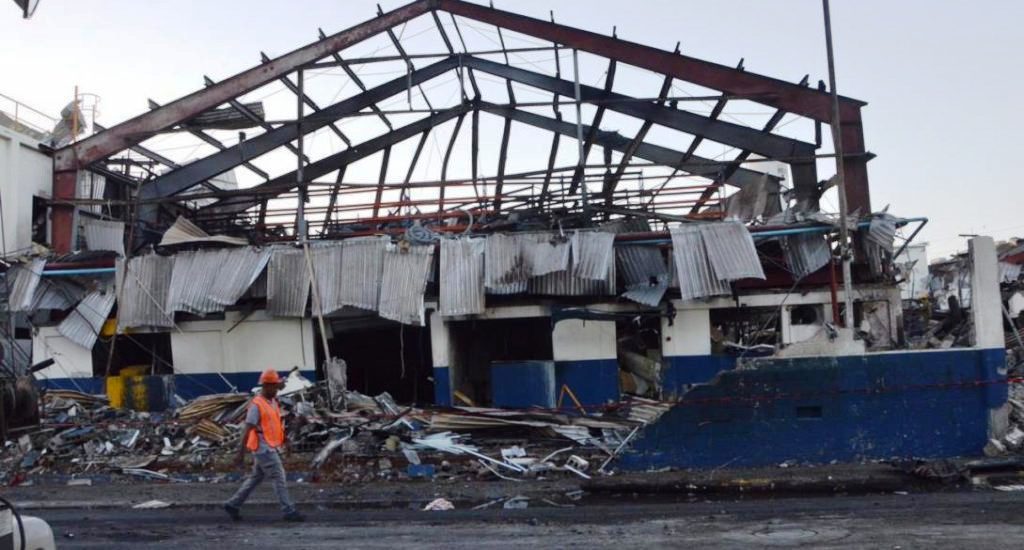 Ground zero. Photo elnuevodiario.com.do
Santo Domingo.- The National Health Service (SNS) on Thursday said 66 people, including 20 children, were treated in public health centers after the blast that leveled the Polyplast plastics factory in the barrio Villas Agrícolas.
The victims, all identified by the SNS, are in addition to 12 who were treated in the Plaza de la Salud medical center, three of which were transferred to the Cedimat hospital and around the 22 patients admitted to the Cruz Jiminián clinic,.
As many as 103 people were injured by the explosion, according to official figures.