Immigration deports or turns away 10,029 foreigners in Nov.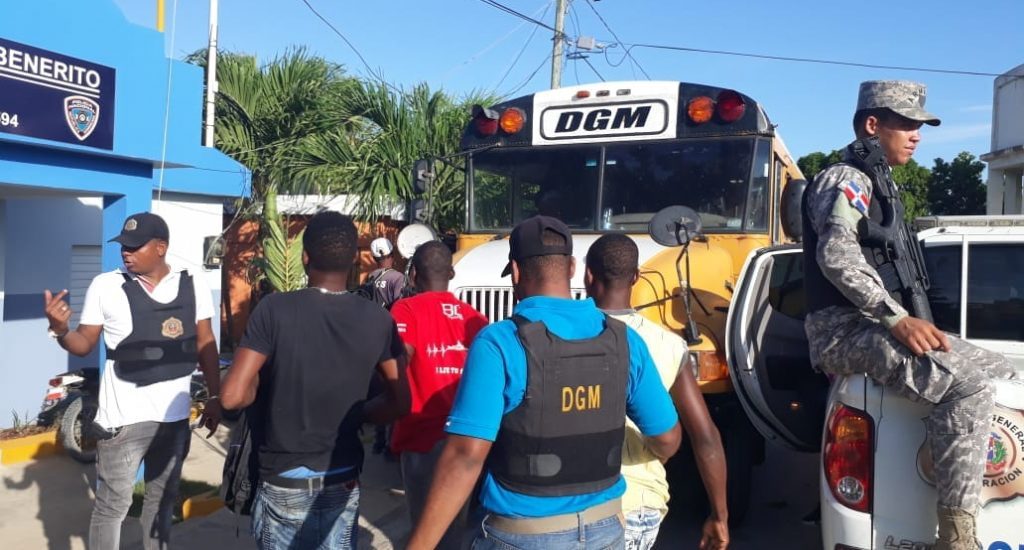 Santo Domingo.- The Immigration Directorate (DGM) on Mon. said 10,029 foreigners from seven countries were deported or turned away in November, who were in an irregular situation.
Of the total, 4,757 were not admitted when trying to enter the country by air, sea and land, the DGM reports. It also notes that it deported 5,272 citizens of different nationalities including from Bolivia, Cuba, the United States, Haiti, Puerto Rico, Switzerland and Venezuela.
The majority of deported foreigners were detained during operations of the last few weeks across the country.
The agency also reports that 18,740 arrivals and 16,434 departures were registered along the border crossings, led by Jimaní, followed by Dajabón, Elías Piña and Pedernales. "While by sea, the statistical data registered 118,328 entries and 118,777 departures, mainly by the tourist ports of Maimon in Puerto Plata and La Romana."