New Constitutional Court justices take the oath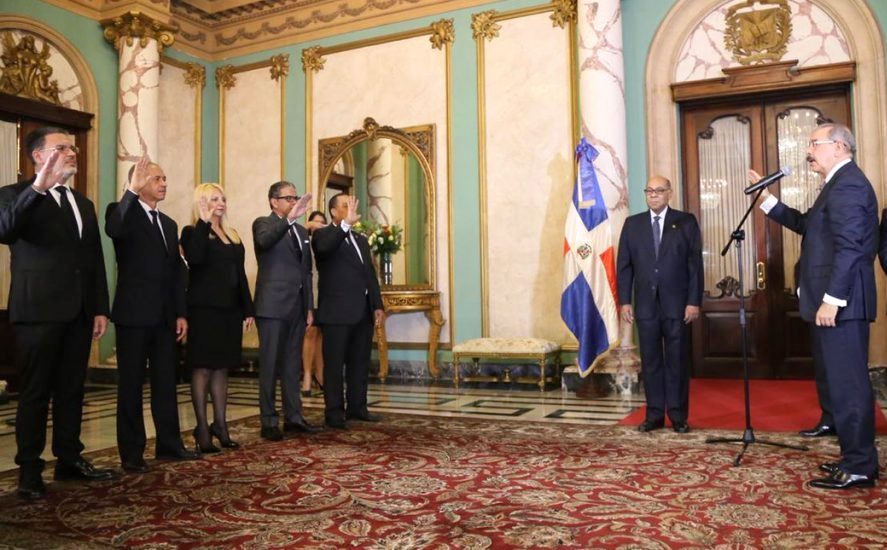 Santo Domingo.- President Danilo Medina on Tuesday administered the oath to the new Constitutional Court justices, chosen Monday by the National Magistrate Council.
Alba Luisa Beard, Domingo Antonio Gil, Miguel Valera Montero and José Alejandro Ayuso took the oath during the ceremony held in the National Palace.
Constitutional Court president Milton Ray Guevara was also present in the ceremony.