Police colonel was 'ambushed' by drug traffickers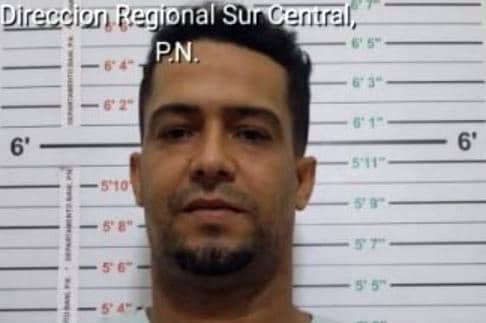 Rafael Antonio Díaz 'Buche'
Santo Domingo.- The shooting murder of National Police colonel Daniel Ramos on Tues. has rocked the country as an outspoken senator questioned the initial reports on the fatality.
"Ramos' murder was an ambush and it was the result of a conspiracy between drug traffickers and the authorities that protect them," Peravia province (south) senator Wilton Guerrero said Thursday.
He asked the Justice Ministry to head the investigation, stressing that "I don't trust the National Police."
Interviewed on El Dia, Guerrero said the fact that a captain and a lieutenant who accompanied Ramos fled the scene proves that it was an ambush.
He added that the main suspect, Rafael Díaz, 'Buche' is "the pretty boy of the DNCD," in reference to the Antinarcotics Directorate.
"Buche paid RD$60,000 weekly to operate places to sell drugs."