Medina has the best image among Dominicans: poll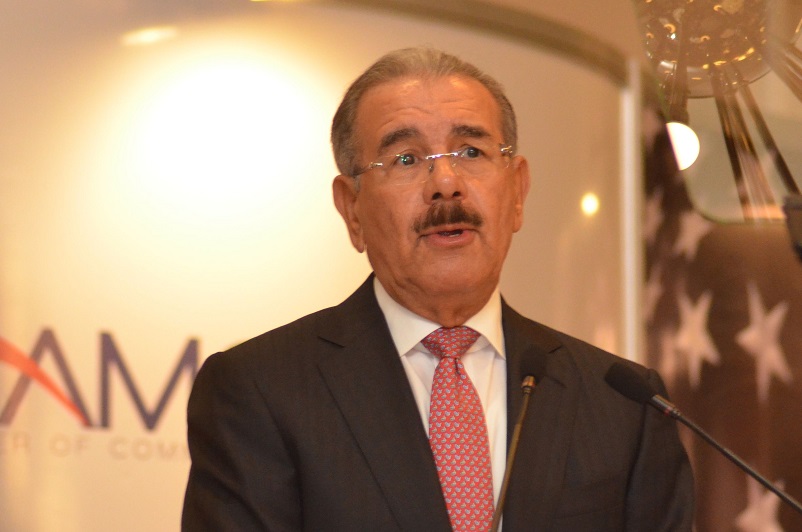 Santo Domingo.- President Danilo Medina is the political figure with the best image among the Dominican population, surpassing Luis Abinader, Leonel Fernández, David Collado, and Hipólito Mejía, according to a survey conducted by the firm Newlink.
The data show that Medina counts with 23.4 percent in the first measurement and increased in the second to 25.2 percent, followed by opposition party (PRM) presidential candidate Luis Abinader, with 18.0 percent.
National District mayor, David Collado, gets 17.9% while former president Leonel Fernández gets 16.8% and Hipólito Mejía, 8.2%.
The survey shows that young people between 18 and 24 years of age lean towards Collado, with 25.7%; Medina, 23.5%; Abinader, 21.0%, Fernández, 16.0%.
In the ages of 25 to 44 years, Medina gets 25.3%; Collado, 21.3%; Fernández, 18.7% and Abinader, 17.0%.
Those from 35 to 44 favor Abinader with 32.2%; in those from 45 to 54, Medina with 25.0%, those from 55 to 64 years go for Abinader with 30% and those over 64 favor Medina, with 32.2 percent.
Data sheet
The automated telephone survey carried out from December 1 and January 2 polled1,200 people, with a margin of error of approximately 4.0 percent.