'Child abuse is no laughing matter' for clowns on a pilgrimage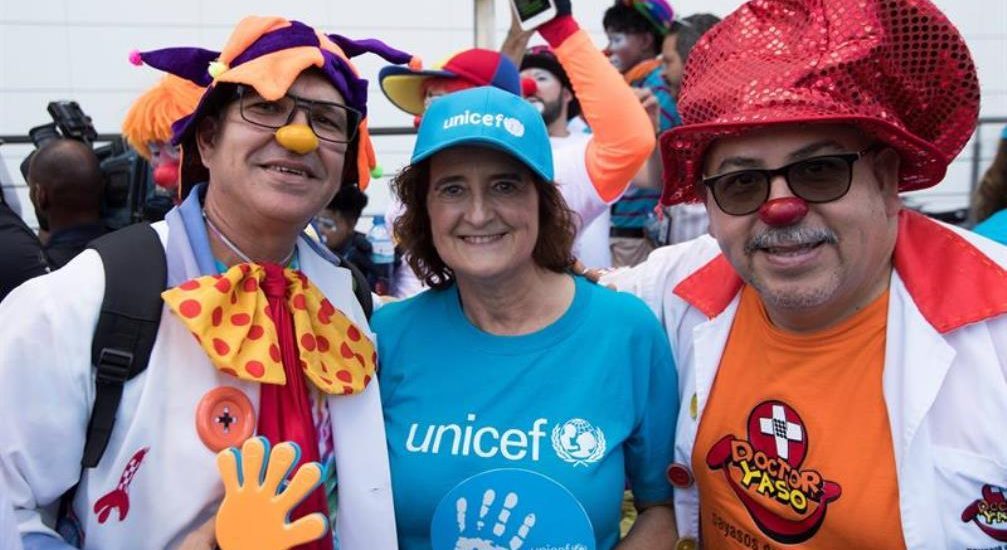 Clown, Rosa, clown. Photo elnuevodiario.com.do
Santo Domingo.-  25 clowns arrived in the Dominican capital Friday as part of a walk that began earlier this week in Santiago, 155 kilometers north of the city, to protest child abuse in a country where thousands of children fall victim to the crime.
The clowns' final destination is the holy city, Higüey, around 145 kilometers east of Santo Domingo, where they expect to arrive Monday to join the annual pilgrimage to the basilica to mark La Altagracia Day.
Upon arrival in Santo Domingo, the group, which marches under the slogan 'Child abuse is no laughing matter,' was greeted by the country by a delegation from the United Nations Children's Fund (Unicef), headed by its representative, Rosa Elcarte, who congratulated the clowns for the initiative.