Tremols executives devised many ways to dodge US$186M in taxes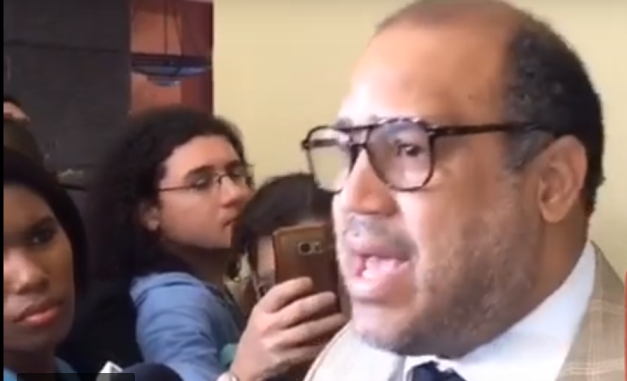 Tremols lawyer Miguel Valerio.
Santo Domingo.- Internal Taxes (DGII) has more than 230 pieces of evidence to prove that executives of the Grupo Tremols evaded RD$9.3 billion (US$186.0 million) in taxes through shell companies.
The DGII's lawyer Francisco Álvarez said the investigation widens.
The executives charged: Ramón Rafael Tremols Payero, Leonardo Antonio Tremols Payero, Eddy Samuel Tremols Payero, Eduardo de Jesus Tremols Cruz, Rafael Alberto Tremols Acosta, Hervy Rafael Tremols Payero and Luis Alberto Tremols Moya.
Also Maritselly de los Milagros Cruz López, Carmen Adela Tremols Cruz and Doris Alexandra López Urbáez.
According to the indictment the Justice Ministry found that the business leaders conspired to use more than five companies for the sole purpose of defrauding the State by issuing fake invoices and tax receipts.
The companies Dicapa, SRL; Country Provisions, PDP; Peel Street Company, SRL, Beberage Supliers Company BSC, SRL, De Tomar Eastern Suppliers, SRL, International Supplies, SRL, General Suppliers of Monte Plata, SRL; Special Suppliers of Beverages, SRL, and three others, were created by the accused and which lacked a commercial address, employees, have no Customs import registration, nor evidence that they acquired raw materials.
Moreover, the Tremols executives acquired the companies to illegally distill alcoholic beverages from July 8, 2019 to January 31, 2018.