Transparency International slams electronic voting in Dominican elections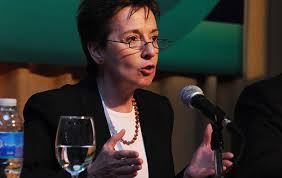 Delia Ferreira Rubio
Santo Domingo.- Transparency International (TI) on Wed. said it rejects the use of electronic voting for Dominican Republic's elections in 2020.
TI president, Delia Ferreira Rubio, said: "our rejection towards electronic voting is absolute; we do not trust that system because it jeopardizes the sacred exercise of suffrage, not only in this country but also in any part of the world."
"The Dominican Republic has no experience in electronic voting and in 2016 it made an attempt to execute it by acquiring hundreds of pieces of equipment that were eventually rejected by several of the political parties that participated in the electoral contest," said Ferreira, who hails from Argentina.
"That equipment resulted very costly for this country and were not even used because of the distrust by those parties that the vote can be freely and without risks," she told the Corripio media group.
The Central Electoral Board (JCE) had announced last year that it will not use the automation equipment for the registry of concurrent voters and the polling of votes for the 2020 elections.
The equipment bought in 2016 from the company Indra Sistema cost US$39.7 million.
"Electronic voting is weak and could be violated, hacked, and many people involved who could benefit would find out who voted for each person and lose the secrecy aspect that the suffrage should have," Ferreira said. "The citizen is exposed to the danger that anyone who hacks the electoral event will find out who one voted for."