Google celebrates Dominican Independence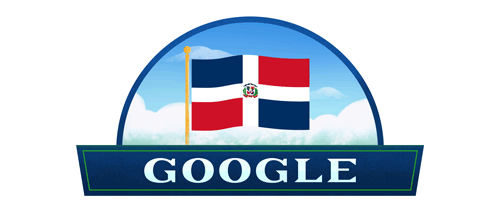 Google celebrates with the Dominican Republic
As usual, Google dedicates its doodle to some special celebration. On this occasion, the most used search engine changed its habitual logo to honor the Dominicans when commemorating the National Independence on February 27.
The doodle features an animation of the Dominican flag in the middle of clouds next to the name of the search engine.
When we move the cursor over the image we see the text! Happy Independence Day !, and when clicking, it redirects us to contents concerning this day.