The country's geographic location makes it a high drug trafficking risk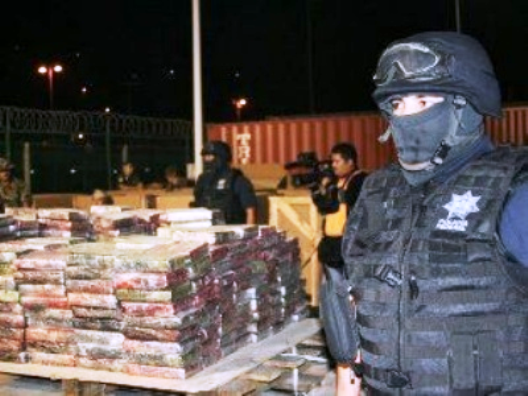 Santo Domingo.- Dominican Republic's geographic location makes it a high risk of drug trafficking, for being on the routes plied by criminal organizations.
The affirmation was voiced by Participación Ciudadana, the Dominican chapter of Transparency International, together with the Latin American Social Sciences Faculty (FLACSO) on Wed.
The panel "Geopolitics and International Crime: Its impact on National Security" formed part of its project CRIMJUST, whose Dominican Republic coordinator, Guillermo Peña, cited figures from the Financial Action Group for Latin America (GAFILAT)
He said that during 2015 Dominican authorities seized 9,277 kilos of cocaine; in 2016 increased to 9,673 kilos; and 12,843 in 2017.
"The country has multiple routes that can be used for cocaine shipments. According to the Insight Crime organization, for the US market, there is Puerto Rico, only 81 kilometers away. If the traffickers manage to enter cocaine into Puerto Rico, US territory, it's easy to reach the mainland, given that it's within US Customs barriers. Something similar happens with the French territories of Martinique and Guadeloupe in terms of shipments bound to continental Europe," Peña said.