To fight the central mountains forest fires 'requires the Army'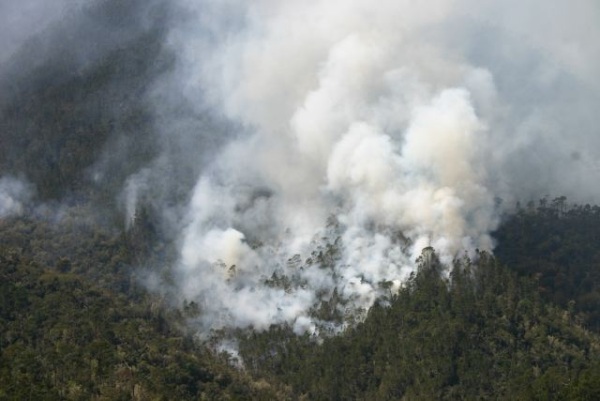 A previous fire near San Jose de las Matas. File
Santiago.-  The forest fires in the central mountains (Cordillera Central) now threaten several communities near San José de las Matas, while the area farmers' concern over the long drought heightens.
Arsonists recently set fires in farms and properties, while with the wood-chopper beetle ravages vast areas of pine forests.
Silvino Pichardo, who operates an ecotourism project near ​​Las Manaclas, El Rubio township, said firefighters are losing control of the blazes by the day.
He told El Caribe that among the most affected by the fires since Monday afternoon figures an area near José Armando Bermúdez National Park. "This is one of the fires are already out of control and the Environment Ministry cannot deal with so many problems. The help of the National Army is required."