34 women police officers are recognized for their contributions to citizen protection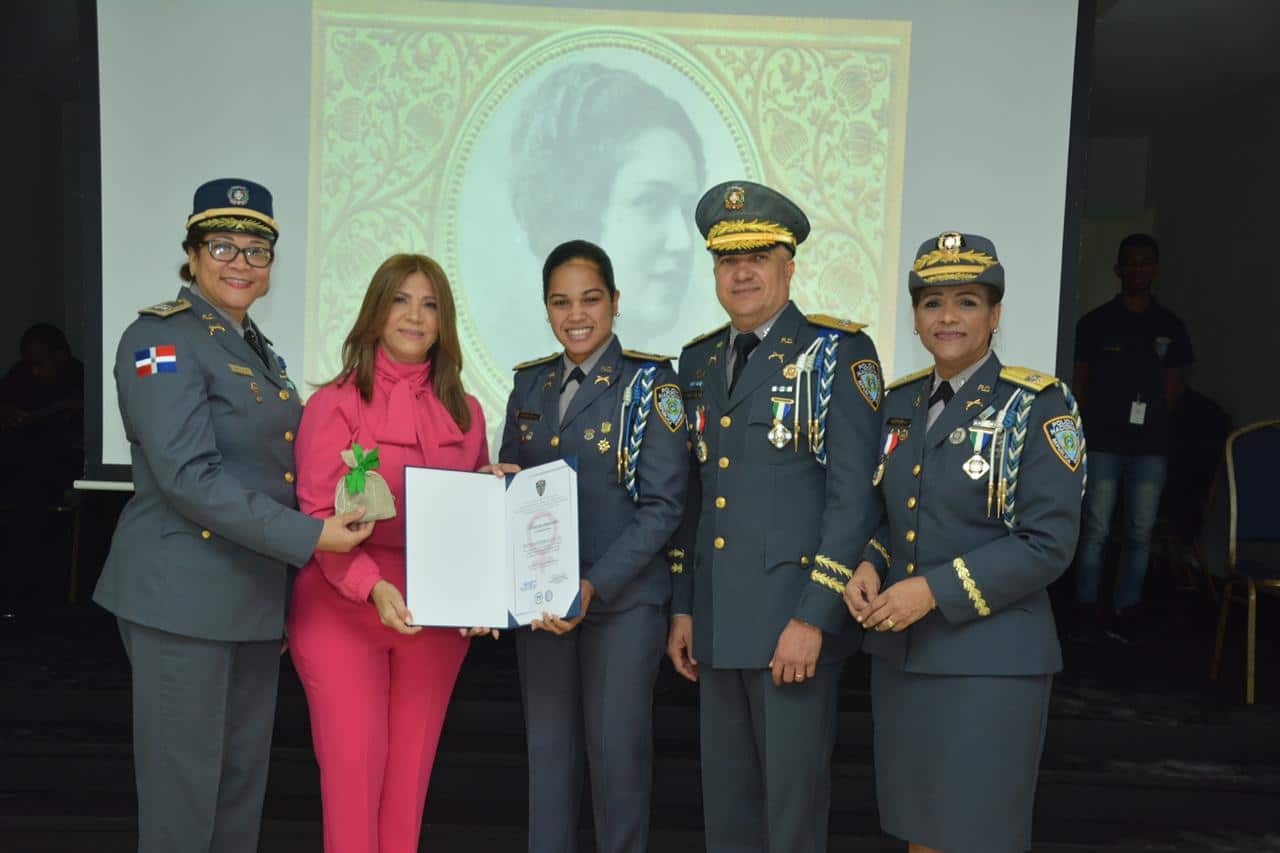 Women recognized for their contribution to public safety
"You play a fundamental role in the development of the National Police," said the general director of the institution, Major General Ney Aldrin Bautista Almonte, while attending  an official recognition of "34 police heroines."
During the ceremony, held last Thursday by the Association of Officers' Wives (Aseopna), directed by Mrs. Olimpia Lora de Bautista, by the Specialized Directorate of Attention to Women and Domestic Violence, by General Teresa Martínez Hernández, and by the Office of Gender Equality and Development, headed by Lieutenant-Colonel Amarilis Mejía, the contributions of the recognized police ladies were highlighted.
The activity was carried out in the Officers Club of the corps of order, which began with a lecture given by the writer and historian, Ilonka Nacidit Perdomo, who with the theme "Geography of the Human Rights of Women in the Dominican Republic," motivated the more than 150 attendees to achieve an active empowerment.
Immediately afterwards, the first recognition was given to the president of Aseopna and organizer of the event, Olimpia Lora de Bautista, of whom General Teresa Martínez Hernández highlighted her dedication by the police family.
Upon receiving it, Lora de Bautista, very excited, thanked the gesture to her service and took the opportunity to highlight the sacrifices made by women in the institution.
Then, Major General Bautista Almonte, together with his wife, Lora de Bautista; General Martinez Hernandez and Lieutenant Colonel Amarilis Mejía, presented the awards to the ladies from the rank of colonel to corporal, who, in addition to the parchment, received a gift and a shopping voucher.
Meanwhile, the head of our National Police thanked the work done by each woman of the institution, from their posts, to safeguard citizen security.