Another suspect plane lands in an east region field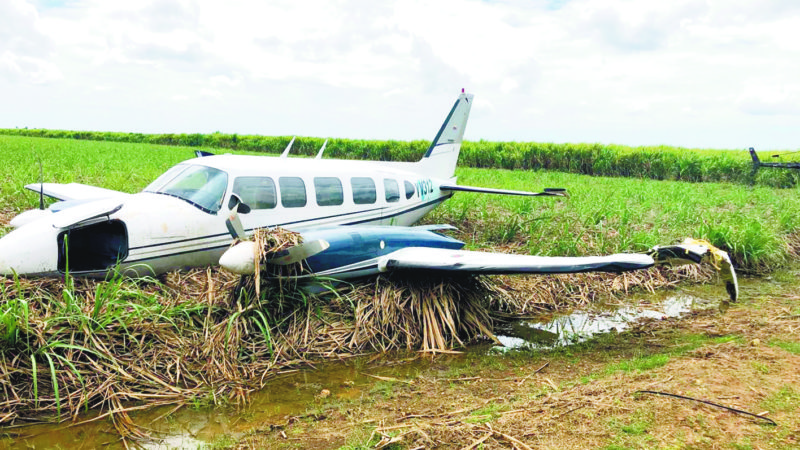 Santo Domingo.- Investigative agencies on Sun. continued to struggle to clarify the presence of a twin-engine plane in a sugarcane field in eastern Altagracia province.
As of yesterday afternoon the Defense Ministry and other agencies report only that the aircraft made an irregular landing, but not whether there are people arrested and what was its cargo if any
The authorities have yet to reveal anything about the white and gray, YV312 registry (altered) plane. A still unconfirmed version is that it carried a large amount of cocaine.
The radar allegedly showed that the aircraft took off last Friday night from an undetermined area in ​​Venezuela and was spotted when entered Dominican airspace at 10.25pm, at 10.26pm the authorities ordered a sortie of a Super Tucano fighter, but disappeared from radar at 10.28pm.
The country's east region sugarcane fields have become landing sites for small planes which bring drugs to the country from Colombia and Venezuela.