Puerto Rico thanks Dominican Republic for hurricane relief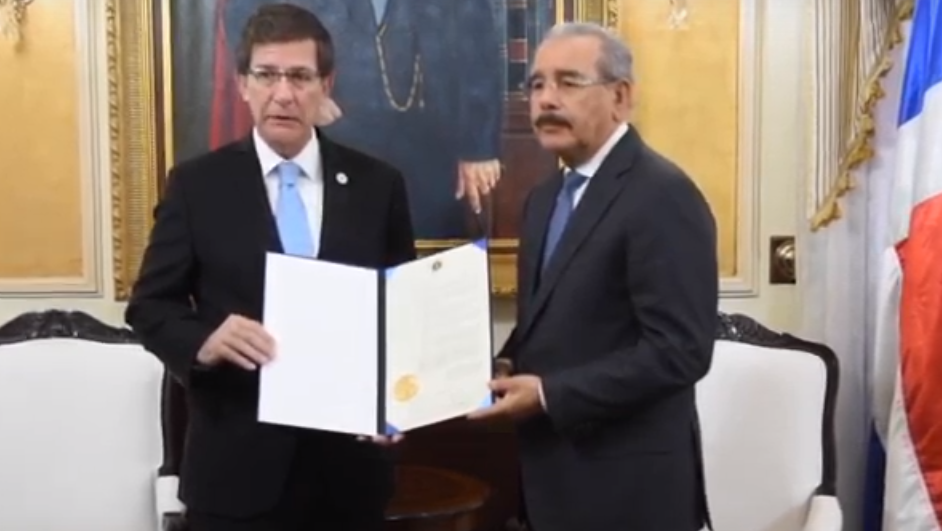 L. Rivera, D. Medina
Santo Domingo.- The government of Puerto Rico on Thurs. bestowed a recognition on the Dominican Republic for the aid provided to that island in the wake of Hurricane Maria in 2017.
The Secretary of State of that island country, Luis Rivera Marín, presented a recognition to president Danilo Medina, noting that his government expects to continue joining forces with the Dominican Republic, to foster collaboration between both nations.
"An acknowledgment from the Government of Puerto Rico, from the people of Puerto Rico for all the help and support provided after the event that hit us in 2017, Hurricane Maria," said Rivera.
Rivera's visit also forms part of the events of Santo Domingo's International Book Fair, where Puerto Rico is the guest country.