Dominican govt. workers had better attend NYC rally or else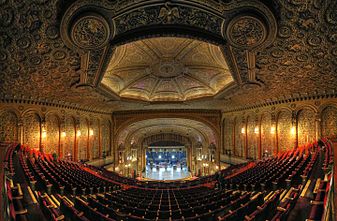 New York.- Dominican public employees belonging to several agencies established in New York and other areas must bring three relatives each to the reelection rally next Saturday at Upper Manhattan's United Palace Theater, to promote president Danilo Medina's accomplishments.
They asked not to reveal their names on fear of reprisal from top leaders of the ruling party (PLD) in the city have threatened their immediate termination if they don't attend.
The reelection rally "Support for Government Management" will be held 8pm which is being touted as an "artistic show" with headliners to spur attendance to the venue whose capacity is 3,288 people.
They added that even the dozens of "bottles" who get a govt. paycheck without working will also be forced to take their relatives.
Local Dominican media report that supporters from 20 states are expected attend the event which includes transportation and could raise in excess of US$ 300,000.