68.3% oppose amending Constitution to let Medina run again: poll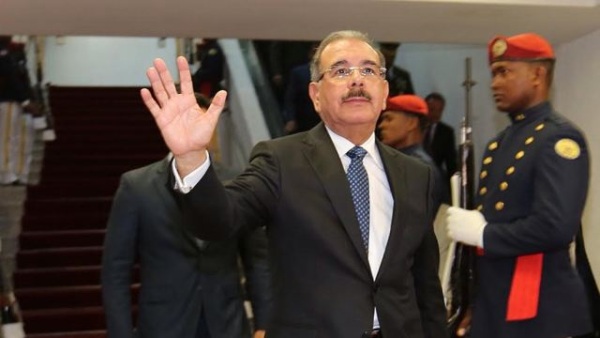 Santo Domingo.- Regardless of political sympathy, 68.3% of the population opposes amending the Constitution to allow president Danilo Medina to run again in next year's election, according to a Gallup-Hoy survey released Monday.
Just 29.4% of citizens approve a constitutional reform to let Medina seek a third consecutive term.
In the hypothetical case that the Constitution is amended, 45% of those polled expressed "with great confidence" that they wouldn't vote for him, while 20% said "with much confidence" that they would vote for Medina.
Reelection models
Dominicans' opinion about presidential reelection is shifting towards four directions: shouldn't be allowed (33.35); should be limited only to a second period (29%): should be limited to two more periods (16.3%); must be allowed without a term limit (16.1%).