Dominican Navy, US Coast Guard intercept more yolas; arrests total 92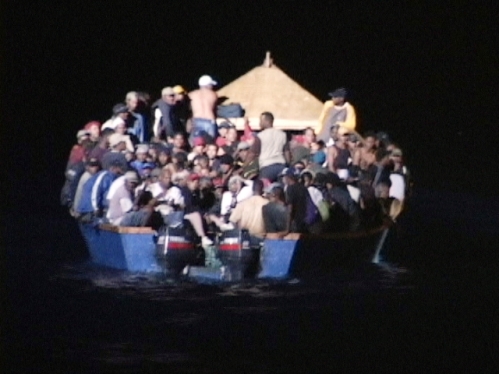 Santo Domingo.- The Dominican Navy on Thursday thwarted two other illegal crossings to Puerto Rico, and detained 35 people, bringing the total number of boatpeople arrested in the last 24 hours to 92, assisted by the US Coast Guard.
The first boat, with 21 people on board, was intercepted on the high seas several miles from Juanillo, Punta Cana, in a joint operation of the Navy and Coast Guard of Puerto Rico and the other with 14 people, at Los Cacaos, Samaná.
According to the report by the Navy, the two yola-type boats, of 25 and 23 feet in length, were equipped with outboard motors, and several tanks of gasoline.
The detainees were escorted Thurs. morning to Naval Intelligence, in Santo Domingo Este.