'Pilgrimage' aims to derail Medina's reelection bid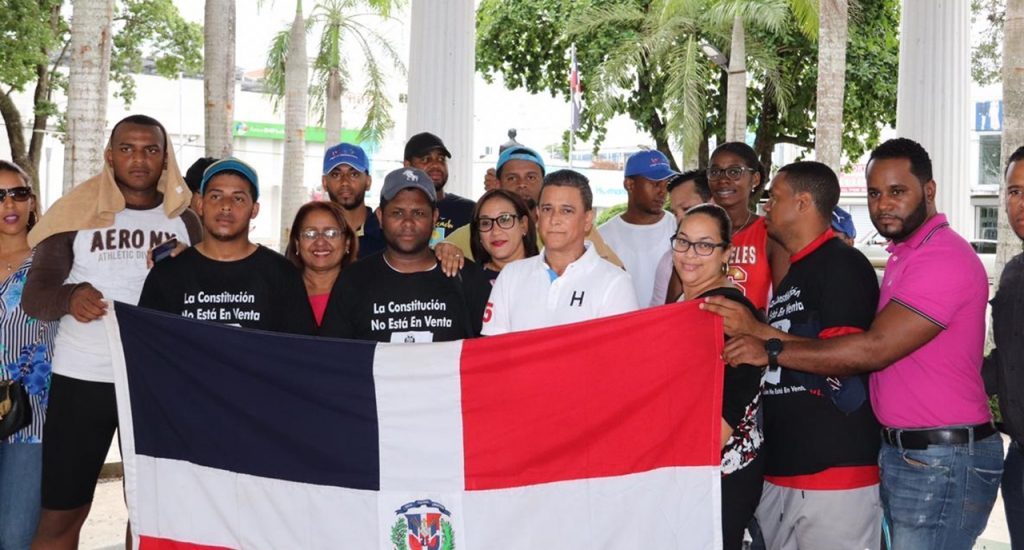 Pilgrims. Photo elnuevdiario.com.do
Bonao, Dominican Republic.- A group of young people who on Saturday set off on a pilgrimage from Santiago in protest against a possible constitutional reform, was received Sunday by Monseñor Noel deputy José Fabián in a stop in Bonao (central).
The 63 youngsters said they're their willing to defend the Constitution "before the intention of power groups seeking president Danilo Medina's reelection."
Waving the flag and the Constitution in hand, the pilgrims chanted "The Way of the Cross in defense of the Constitution" as they departed Saturday from Santiago and will walk 163 kilometers away from the Dominican capital.
The youngsters will make the journey symbolizing the Constitution of 1963, which was disrespected, causing the overthrow of president Juan Bosch, as well as a political and social upheaval that led to the 1965 Revolution.
The group said they'll end the walk in front of Congress at 11am Wednesday, with a rally against a constitutional amendment to reelect Medina.