Clashes in Hato Mayor in strike to demand road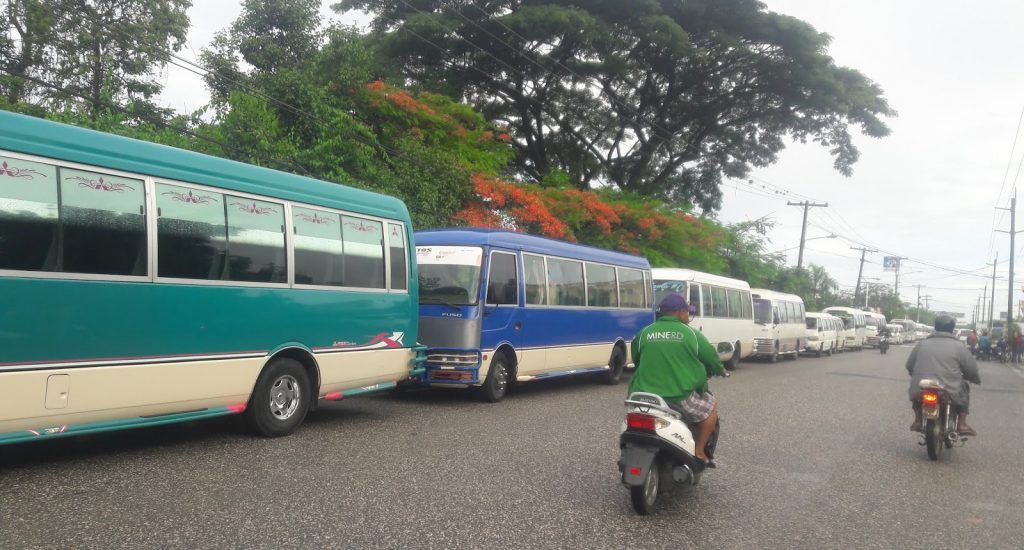 Hato Mayor, Dominican Republic.- Clashes broke out after 10:30am Wednesday between police officers and youngsters who support the 48-hour strike to demand the construction of the Hato Mayor-Sabana de la Mar highway which has been ruined for nearly 20 years.
Transport, schools and businesses shut their doors in Sabana de la Mar township, called by organizations, drivers, and community leaders.
Transport unions from El Seibo, Miches and Consuelo also joined the protest.
Tempers flared in several barrios and the center of the coastal town where organizers say the strike halted over 90% of the activities.