Dominican leader to talk reelection soon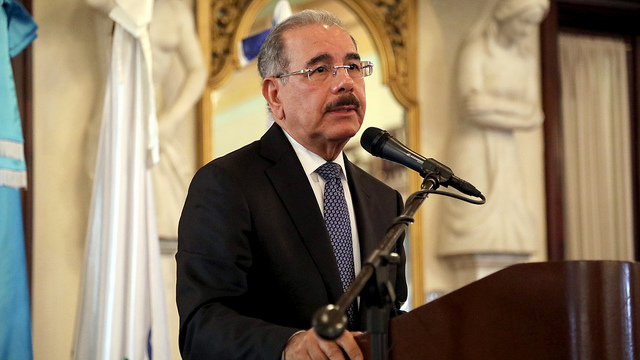 Santo Domingo.- President Danilo Medina said Tues. that the time to talk about reelection approaches and that he would soon gather the media to discuss it.
"At any time I'll talk to you, the time is coming," Medina told journalists who asked him about a possible reelection bid for a third term.
He affirmed that the ruling party (PLD) is "fine" when asked about the infighting that has escalated in the last few weeks.
For Medina to seek another term would require a constitutional amendment, a proposal that has been met with wide rebuke.