Lawmakers stage shouting match as ruling party rift widens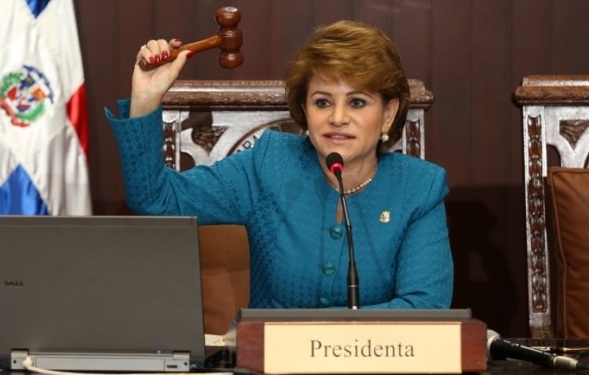 L. Medina. File
Santo Domingo.- Wednesday's session in the Chamber of Deputies degraded into a yelling match among ruling party (PLD) lawmaker Henry Meran and Lucia Medina, further deepening the chasm between the factions headed by president Danilo Medina and his predecessor Leonel Fernandez, over the former's push for reelection.
Adalgisa Fatima Pujols, of Fernandez's faction, said the group of 35 legislators opted to only "be present" in the session and not participate in the voting as a way to manifest the "indignation" for the accusation by the journalist Jaime Bayly, that Fernández would be linked to drug trafficking and to former kingpin Quirino Paulino.
"There are situations that we know are being handled from that dirty campaign," said Pujols. She said they will defend the former president in any scenario. "You have the information of who is handling all that," he continued.
Medina's camp
"Whoever wants to leave, leave, good luck," said PLD senior leader José Ramón Fadul, of Medina's camp when asked about Fernández's possible departure.
He added however that "I think we should all stay."