Quique Antún: the people no longer resist the chaos and disorder that exists in the country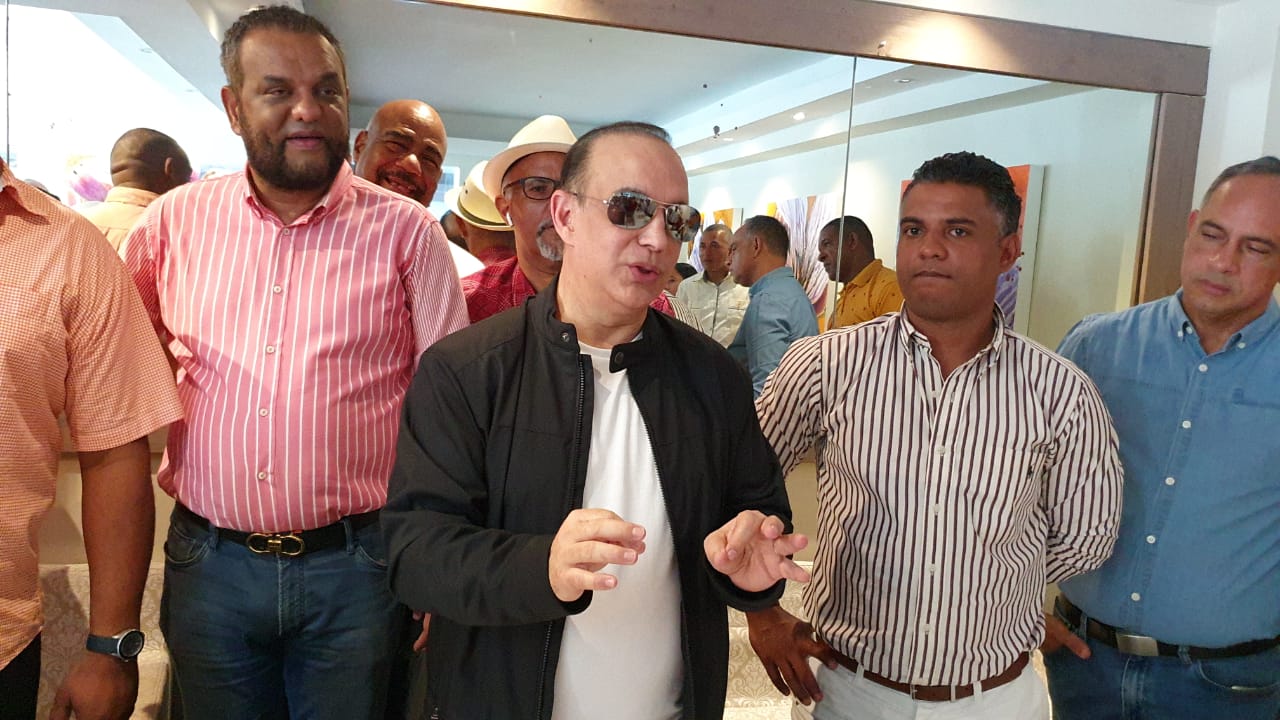 "When this people tell you that they no longer resist, that they are tired of the lies and fictions they use to deceive citizens using radio and television for those purposes, they will definitely lose power." Federico Antún Batlle
PUERTO PLATA.- The president of the Christian Social Reformist Party (PRSC) declared here that the people no longer resist the chaos and disorder in the Dominican Republic as a result of the mismanagement of the PLD governments, with a group entrenched in power exhibiting great wealth while poverty expands throughout the country.
The engineer Federico Antún Batlle (Quique) said that the people are tired of the current state of affairs, in all orders, "so it is determined to remove from power" those who have made this nation a particular preserve and have kneaded great fortunes from positions of power."
"When these people tell you that they no longer resist, that they are tired of the lies and fictions they use to deceive citizens using radio and television for those purposes, they will definitely lose power," he added.
He stressed that it will not be worth having all the resources and controlling all the powers, "because when a town rises up there is no one who can resist that uprising."
He said that a profound transformation is needed to make a better life for all Dominicans.
"The youth and the majority of Dominicans at heart, who are hurt by the situation in the country, do not resist the current state of affairs," he further explained.
Speaking before hundreds of militants and supporters of the PRSC, the reformist leader said that to remove the Dominican Liberation Party from power "we need a convergence of the people, of all sectors of Dominican society concerned about the wrong direction the country has been and is heading."
"We need a convergence of all Dominicans of goodwill and it will happen, to make the transformations that the nation needs," he said.
Quique Antún expressed that this country can not continue with a small group of Dominicans hoarding all the wealth, "while most live in poverty and extreme poverty."
He said that the country's external debt now amounts to 40 billion dollars, "product of the mismanagement of a rich country, where all Dominicans should be in better financial condition."
"On television, government officials say that everything is fine, but when you go to hospitals, there is no medicine; alarming unemployment, mainly in the young segment of the population, not to mention the insecurity that exists in the country, where nobody feels safe due to unchecked crime," he added.
He also stressed that the country can not continue to be invaded by Haitians "and that the government does not act."
RECRUITS NEW REFORMISTS
The president of the Reform Party spoke in the framework of a crowded ceremony where he swore-in dozens of people who joined the ranks of that political organization.
Among the sworn in, there are leaders and militants of various political organizations, mainly the ruling Dominican Liberation Party (PLD), including several councilors, businessmen, traders, and civil society presenters.