Push to amend Dominican Republic Constitution turns violent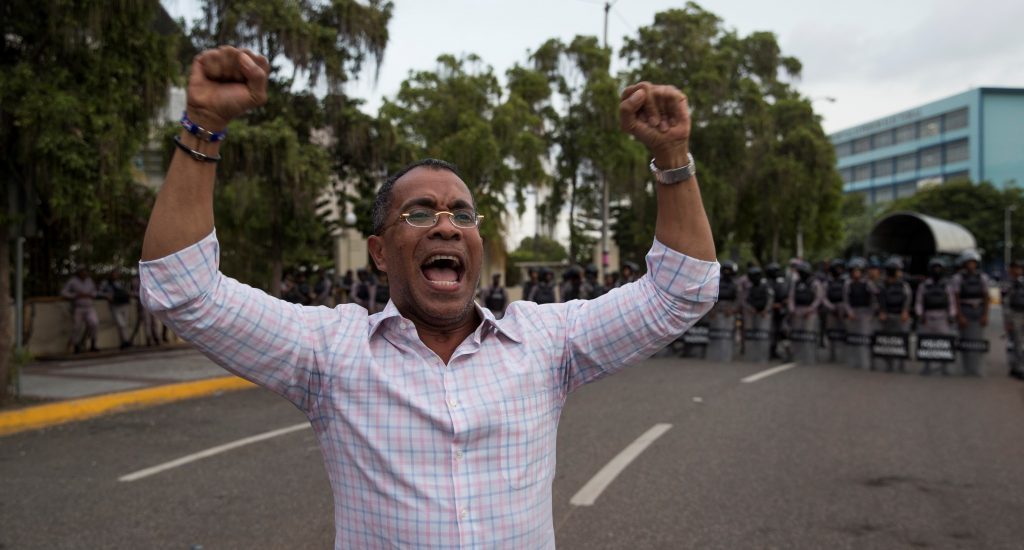 Protester. Photo elnuevodiario.com.do
Santo Domingo.- The debate over a possible bill to amend the Constitution ramped up Mon. afternoon, when antiriot Police fired tear gas canisters at deputies and others who were protesting against the measure.
The melee was set off when supporters of former president Leonel Fernandez, together with some lawmakers of minority parties and other protesters, were preparing to set up a tent that would serve as a camp for those demonstrating against the constitutional reform.
Police officers, commanded by Gen. Máximo Báez Aybar, told the demonstrators that they would be allowed to install the tent, but that was not the case.
The order was rescinded when a police officer tried to snatch the tent from the student Joel Jimenez, who was beaten his left arm was fractured and suffered bruises to his body.