With just a stick and machete bank robbers flee with millions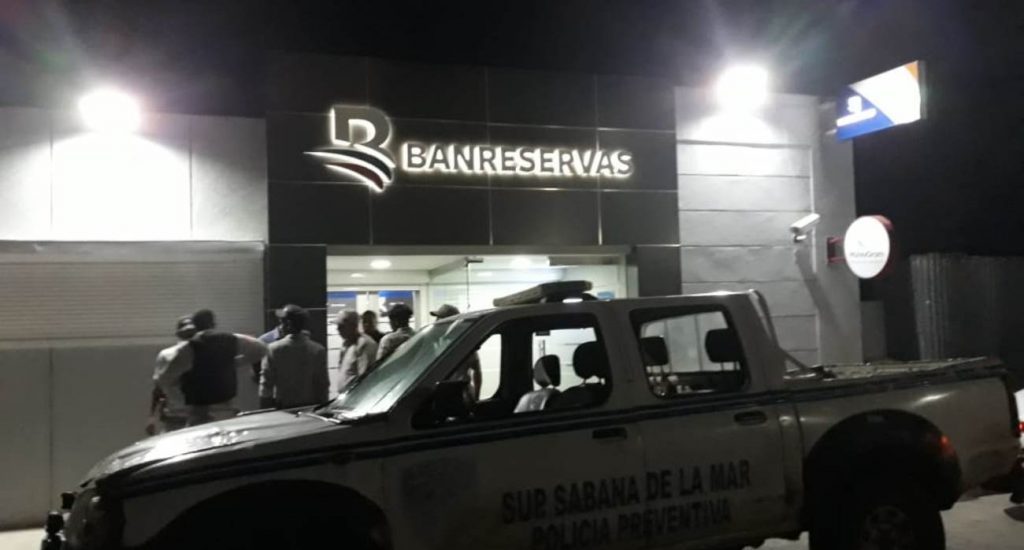 Sabana de la Mar, Dominican Republic.- A machete and a two-by-four wrapped with rubber to make it look like a sawed-off shotgun are what two unidentified men used to rob the Banreservas bank branch at Sabana de la Mar (northeast), where they fled with several million pesos on Wednesday.
The weapons used to beat the bank's employees were found in the courtyard of a house next to the branch, where a woman who lives there was detained by police.
The thieves, who were hooded, entered through a back door which was wide open, past 6pm, when the heist took place.