Authorities arrest Dominican, Haitian boatpeople in Puerto Rico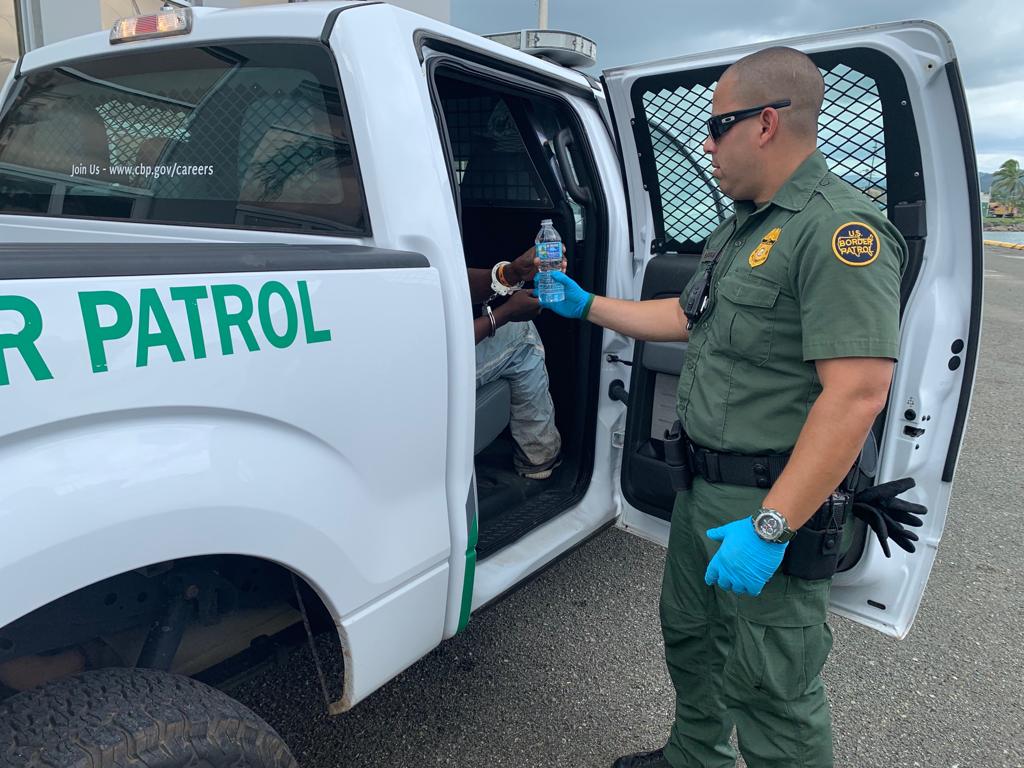 Press Release
AGUADILLA, Puerto Rico –U.S. Border Patrol agents, along with Air and Marine Operations (AMO) and the Isabela Municipal Police Department, searched and apprehended Tuesday 11 aliens from the Dominican Republic and Haiti after landing in northwestern Puerto Rico.
"The arrival of unaccompanied alien minors is an unusual occurrence in our area," indicated Xavier Morales, Chief Patrol Agent of the Ramey Sector. "Having minors venture across the Mona Passage is a very dangerous situation for which we are very concerned."
Border Patrol Agents discovered a 25ft makeshift vessel with two outboard motors abandoned in a beach in Isabela, Puerto Rico, containing food products originating from the Dominican Republic.
Border Patrol Agents, AMO and Isabela Police conducted an extensive search and apprehended a total 11 illegal aliens, seven of which are juveniles; four Dominican females, one Haitian female, two Dominican males, as well as three adult Dominican females, and one adult Haitian male.
The Municipal Police from Isabela assisted in the transportation of the migrants that will be processed under US immigration law.  The juveniles are under the custody of US Immigration and Customs Enforcement and the Department of Health and Human Services.