No cameras in hearing of Dream Casinos attempted murder case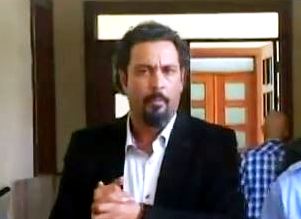 A. Carbone. File.
Santo Domingo.- A National District Appellate Court on Thurs. ordered the courtroom cleared of the cameras that recorded the hearing against Italian-Canadian investor Antonio Carbone, sentenced to 20 years for the attempted murder of former Dream Casinos general manager Fernando Báez Guerrero.
The court headed by Ignacio Camacho ruled for Báez, whose attorneys claimed that a camera that had been installed by the defense without the court's permission  threatened the physical integrity of the plaintiff and of themselves.
Although Camacho acknowledged that the procedural regulations establish the access of the media to the hearings, "it's interpreted another principle that states that the court may limit such actions taking into account if one of the parties requests it."
"This chamber has always been a participant in being given access to the possible media, but as one of the parties requests it and argues why that freedom should be restricted, the court then operates as requested, in those attentions, the court welcomes the request of the complaining party that the recording not be allowed by accepting its approach that it could be used against their interests."