Grassroots group supports Public Works chief's bid,…in jail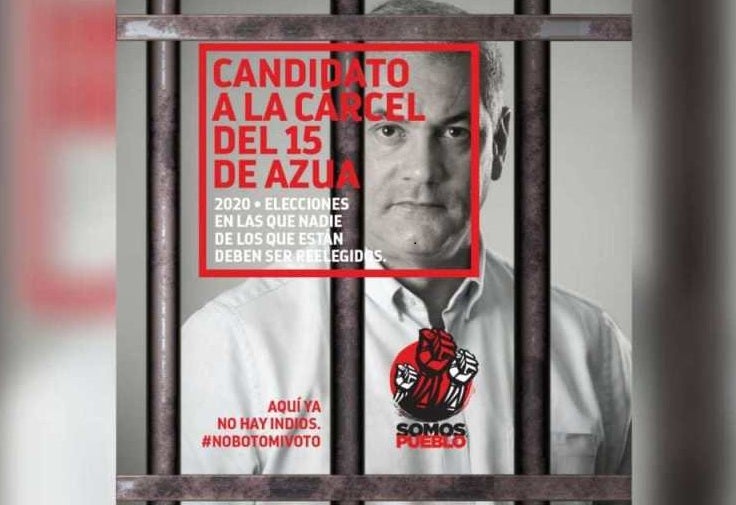 Santo Domingo- The grassroots group Somos Pueblo (We are Nation) on Tues. reiterated its "support" to candidacy hopeful, Public Works minister Gonzalo Castillo, though its leaders clarified that it's to send him to prison.
Group spokesman, Eduardo Daniel Sánchez, said the initiative had emerged in recent weeks stoked by a rumor posted online that they would support Castillo's in exchange for government jobs.
The movement presented a magazine where it shows "evidence" that Castillo conducted unlawful private businesses while serving as Minister of Public Works.
Among the companies owned by Castillo, a senior member of the ruling party (PLD), Somos Pueblo cited Helidosa, one of the leading air services provider in the Dominican Republic.
"This company sold four private flights to the Ministry of Finance, for travel by delegations headed by then Minister Simón Lizardo to Venezuela and Jamaica, which cost the State RD$3.8 billion (US$74.5 million)."