The woven tale of two drug kingpins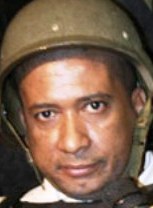 R. del Rosario P.
Santo Domingo.- A complicated drug debt dispute between drug traffickers Ramón Antonio del Rosario Puente (Toño Leña) and César Emilio Peralta (El Abusador) has abruptly emerged to explain the spider's web woven around the drug and laundering network of recently dismantled in the country, in which US intelligence has played a decisive role.
The request to extradite José Jesús Tapia, alias 'Bola Negra', one of the four wanted by the United States, now reveals the underlying intrigue in the indictment by Florida's US South District Court.
Toño Leña and El Abusador are considered two key and decisive players in drug trafficking to the United States and Europe.