Drought aggravates water shortage, CAASD issues alert and reinforces measures to assist affected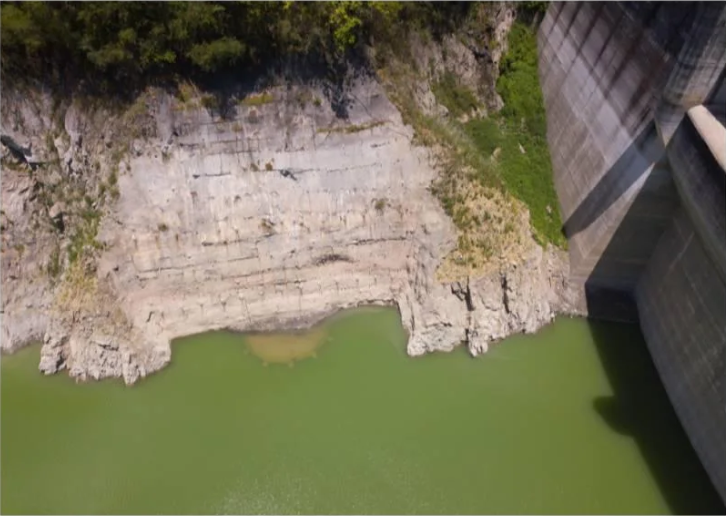 Jiguey dam reservoir level
SANTO DOMINGO.- A warning of concern, permanent monitoring of the flows and the operation of the pumping equipment, the reinforcement of direct assistance and the call for the conservation of drinking water was issued this Thursday by the Corporation of the Aqueduct and Sewer of Santo Domingo (CAASD), reporting that the rainwater deficit that is distributed in Greater Santo Domingo has risen to 100 million gallons of drinking water per day, due to the drought that affects the country.
The architect Alejandro Montás, general director of the CAASD, explained that the production of drinking water has dropped from 420 million gallons per day to 320 million, which means that "there has been a decrease of 100 million gallons per day, affecting the service in broad sectors of the National District, the Santo Domingo Oeste, Los Alcarrizos and Pedro Brand municipalities, as well as in the Pantoja municipal district, among others."
The official said that this decrease in production is mainly due to the decrease in the flows of the Haina, Isa, Mana, Duey, and Isabela rivers, which serve as a source for the Haina-Manoguayabo, Isa-Mana, Duey aqueducts. Isabela and Los Montones.
"Although the Valdesia aqueduct continues to operate with a production of 5.70 cubic meters per second, its production has also been affected by the decrease in the levels of the Valdesia dam, since this dam is 146 meters above the average sea level, the flow of this is 6.60 cubic meters per second, which means a reduction of 20 million gallons per day," said the director of the CAASD.
The architect Montás said that the Haina-Manoguayabo aqueduct is operating with only three of the nine pumping stations that it has in the collection, which also represents a deficit in its production of 20 million gallons per day.
"The minimum level for water to pass over the dike is 25 inches, which means that if we put more equipment in operation, we practically dry the Haina River," the official warned.
Likewise, the official informed that the Oriental aqueduct or Barrier of Salinity has reduced its production by 50%, due to the reduction of five pumping stations in its intake work.
Alejandro Montás said he will expand the fleet of tank trucks, with the rental of dozens of these units, to be able to supply schools, hospitals, and residences in the affected sectors.
Similarly, the director of the CAASD reiterated the call for rational use and responsible consumption of the liquid, since "the current drought invites all sectors to unite so that water reaches them all."
He asked the owners of car washes to "join this call that nature makes for us to save the precious liquid. They can contribute by reducing car wash days, as well as tower and building managers, avoiding cleaning their common areas and parking lots with hoses."
Montás did not hesitate to affirm that the crisis of the service, product of the drought will be felt in almost all sectors of the capital and of the province of Santo Domingo, but said that "we will not stop offering the service, even one day a week, and we will assist the most affected population with water tank trucks."