Slogans of current candidates lack social and human sense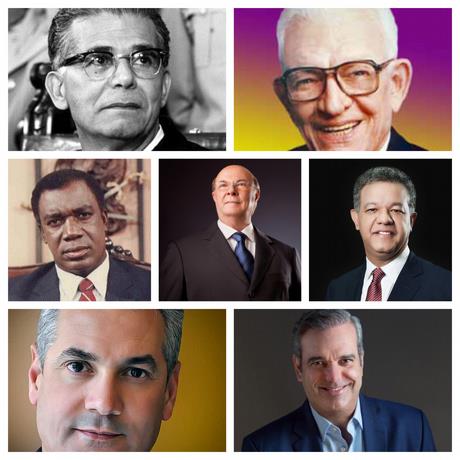 With very few social nuances and human civility, the main advertising spots and the pre-campaign days of the current candidates for the presidency of the Republic are developed.
With the slogans "follow the work," the "new blood," the "so f@*king what" of the candidates of the National Liberation Party (PLD), Gonzalo Castillo and Leonel Fernández; until the "dad arrived" and "the change goes" of the leaders of the Modern Revolutionary Party (PRM), Hipólito Mejía and Luis Abinader respectively, all have sought to dazzle their followers with a view to the primaries of October 6.
Contrary to the last decades of the twentieth century where the different competitors focused their advertising guns on the masses and dispossessed, the campaigns of this era almost no longer expose the aspirants to the elderly in their houses of wood and zinc due to the low credibility that such actions generate on public opinion platforms.
In addition, many leaders have tried to capitalize, as their predecessors used to do, with images in which they have lunch with their followers in their homes or where they are shown playing dominoes with them; however, they have not had the desired effect due to the negative comments that commonly flood social networks about such imageries. 
The great leaders of the last century like Joaquín Balaguer, of the Christian Social Reform Party (PRSC); José Francisco Peña Gómez, of the Dominican Revolutionary Party (PRD), and Juan Bosch, of the PLD, used slogans that became "hymns" among the population.
That of Balaguer was "the candidate of peace," which resonated with the citizenship due to the disorder and chaos that prevailed in the country as a result of the revolt of April 1965. From there the "come back and return" is repeated with effervescence from the stands of power in an atmosphere of international hostility and Cold War between the West and East blocks.
Peña Gómez was shown as a man of the people and masses, and with a "people first" message he caught thousands of Dominicans who followed him blindly in every mass call he made.
While Juan Bosch was proclaiming with the honesty and moral that characterized the "shame against money" when he had barely structured the new PLD throughout the country, which, at that time, had not yet come to power.