High Court to hear extradition request in 'Abuser' case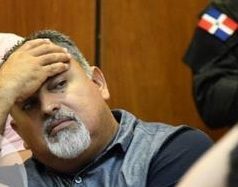 S. Gomez. D
Santo Domingo.- The Supreme Court on Tues. will hear the extradition request for Sergio Gómez Díaz, allegedly linked to the network of César Emilio Peralta (César el Abusador), after he refused to voluntarily go to the United States.
According to the extradition request for which he's being held since last month, Gómez Díaz is a high-ranking member of a drug trafficking organization operating in the Dominican Republic, responsible for shipping large amounts of heroin and cocaine to the US.
The Attorney General's Office has paved the way for his extradition after a National District court last week ruled to accept the withdrawal of the drug trafficking and money laundering charges against him and around 10 others.