Forecast meteorology downpours in several regions in the afternoon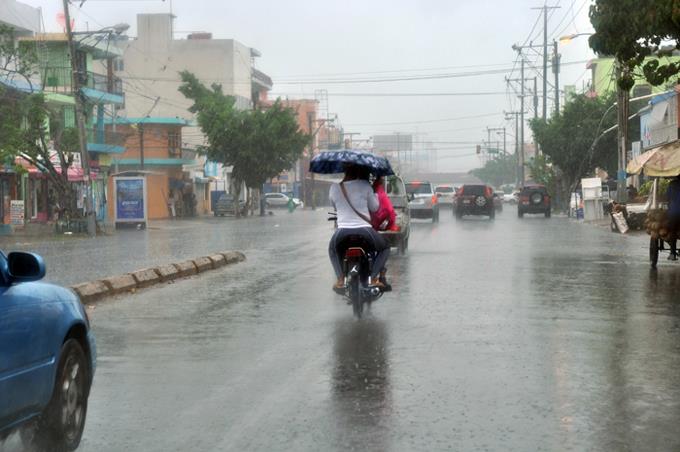 SANTO DOMINGO.- The National Bureau of
Meteorology
forecast for
Saturday morning hours that partially cloudy sky will prevail, in the afternoon to the northwest, the Haitises and the Central mountain range there will be some local 
downpours
with thundershowers due to the impact of the trough which will be moving away but will still cause some instability.
Likewise, Meteorology predicted that by Sunday a tropical wave will be crossing over the Caribbean Sea, however, the rains that occur will not be very significant, due to the influence that an anticyclone will cause in the medium levels of the troposphere, with only some expected overcast with light rains in the areas of ​​the Haitises, the northeast and the Central mountain range in the afternoon.
For Greater Santo Domingo, no significant rainfall is expected during the weekend.
Due to the rains registered in the country, the National Meteorological Office  (ONAMET) maintains the warnings and meteorological warnings, for urban floods, landslides, as well as overflowing of rivers, streams and gullies for the Hermanas Mirabal, La Vega, Monseñor Nouel provinces , Santiago, Valverde, Santiago Rodríguez, Puerto Plata and San Juan regions.
Meteorology reported an area of showers and thunderstorms, associated with a low-pressure system with a low probability of becoming a tropical cyclone in the next 24 to 48 hours located between Cuba and the Yucatan Peninsula, Mexico. This system does not represent a danger to our country.
According to the Meteorology report in Santo Domingo and the National District.