A tropical wave will affect the weather conditions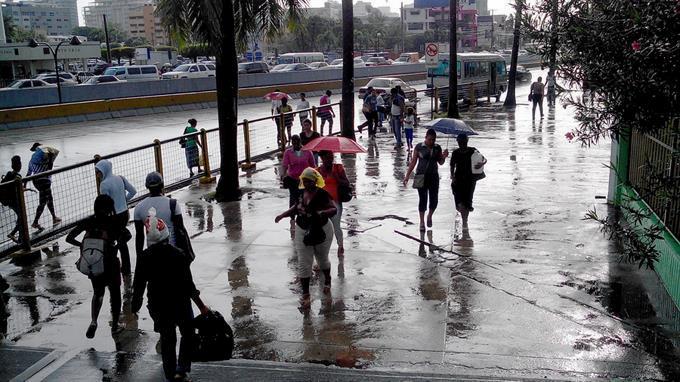 The National Meteorology Office (ONAMET) predicts the approach of a tropical wave that interacts with a trough to the northwest of the country will bring precipitation this Saturday in the northeast, southeast, southwest, Central mountain range and border area regions.
The report indicates that the rains will be accompanied by thunderstorms and occasional gusts of wind.
The forecast for the first hours of Sunday calls for downpours, also with thunderstorms in different parts of the country, due to the humidity left after the tropical wave, in addition to a trough associated with a low-pressure system southeast of the country. 
Meanwhile, temperatures will continue to be hot, so Onamet recommends drinking enough fluids, wearing light clothing and avoiding exposure to the sun for prolonged periods during peak hours.
Onamet reports that tropical storm Néstor formed, located about 240 kilometers south-southeast of Mouth de Mississippi, with winds of 95 kilometers per hour, but due to its distance does not represent a danger to the Dominican Republic.