'Shadow toll' on roads is bleeding the country's treasury: Oxfam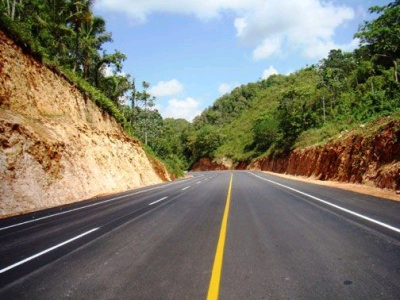 Santo Domingo.- The "shadow toll" of the Santo Domingo-Samaná highway is bleeding the country's treasury, according to Rafael Jovine, author of the report "Fiscal autopsy: evaluation of the expenses and income of the Dominican Government to guarantee rights," published by Oxfam in the Dominican Republic.
The document indicates that the shadow toll subsidy is one of the most expensive projects incurred by the Dominican Government in its entire history. It says that it cost the treasury RD$3.7 billion in 2019, a 38% jump compared to the previous year.
"This is because the State signed with the consortium of construction companies, Autopista del Nordeste SA, a contract in the form of a highway concession, in which private investment would be responsible for directly constructing and financing 80% of the total cost of the roads Autopista del Nordeste (Juan Pablo II) and the Atlantic Tourist Boulevard between 2006 and 2011, "in exchange for the government giving them the exclusive right to collect 100% of the tolls on both routes for 30 years," said Jovine, economist and author of the Oxfam report.
He adds that, nevertheless, the agreement establishes a guaranteed minimum income, which, if the collections expected by the company in the flow of vehicles by road were not fulfilled, would have to be compensated by the State. That difference, which has been deficient since the roads were inaugurated, is what is known as shadow toll.