Dominican Republic kicks off electoral campaign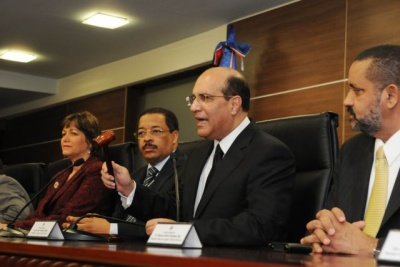 zzzzzzjce file.
Santo Domingo.- The Central Electoral Board (JCE) will issue Friday the first proclamation under the new Electoral Law 15-19, which will enact the municipal elections next February 16, in which 7.4 million citizens can vote to choose 3,849 elective positions.
The proclamation to open the campaign period open will be issued in a hearing in the JCE at 11am, along with representatives of the parties and guests.
In the official proclamation, the Board will announce that the proposals of candidates for municipal offices must be submitted before December 3. In addition, the campaign will conclude 12pm Thursday, February 13, for a total of 94 days.