US Southern Command chief visits Dominican president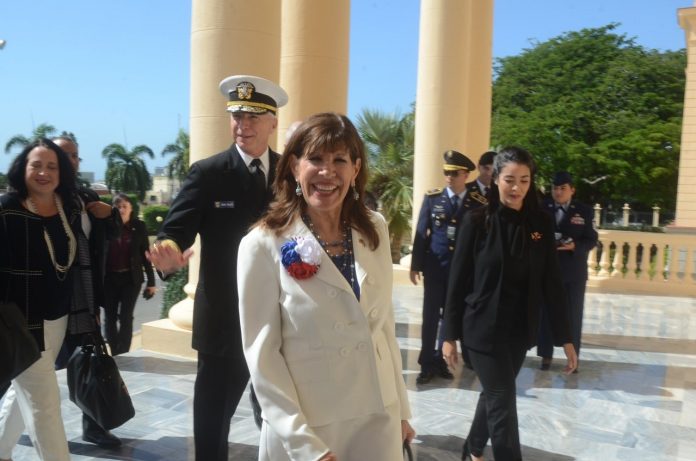 C. Faller, R. Bernstein.Photo Ell Dia
Santo Domingo.- US Southern Command chief, Admiral Craig Faller met Thurs. morning with president Danilo Medina in the National Palace, accompanied by US ambassador Robin Bernstein.
Faller has also visited Argentina and Haiti.
At midyear Faller began a tour of Latin America that included Argentina and Chile to also address other US concerns in the region, including Russia and China.
On the occasion, Faller met with military officials from both countries to reinforce military relationships, sources told EFE. "The discussions in both nations focused on the Venezuelan issue."
Faller also plans to address the growing influence in Latin America of Russia and China.
In April, Faller was in Ecuador raising proposals from Washington to provide military training to Ecuadorians, as well as financial support options to facilitate the purchase of weaponry.