PRD will hold Extraordinary National Convention this Sunday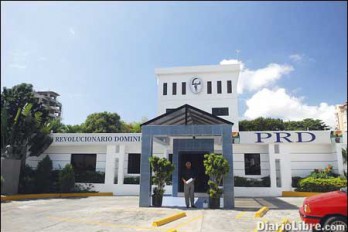 SANTO DOMINGO. – The Dominican Revolutionary Party (PRD) will hold its XXXVII Extraordinary National Convention tomorrow in which the proposed alliance with other organizations will be revealed for next year's elections.
The event will take place from 10 in the morning at the Volleyball Palace of the Juan Pablo Duarte Olympic Center, where hundreds of leaders from all over the country are expected.
We recommend you read:  PRD decides to support Gonzalo Castillo in 2020 elections
This week at a meeting held at the Jaragua hotel, the Political Commission of the National Executive Committee of the white party decided to propose a new alliance with the Dominican Liberation Party to the delegate convention this Sunday.
The president of the political body, Miguel Vargas Maldonado, said that it will be a partial alliance that includes support for the presidential candidate, Gonzalo Castillo.
Combined with that pact, the PRD intends to bring its own nominations to senators, deputies, mayors, municipal directors, and councilors in a series of demarcations.