The clandestine band that sold adulterated alcoholic beverages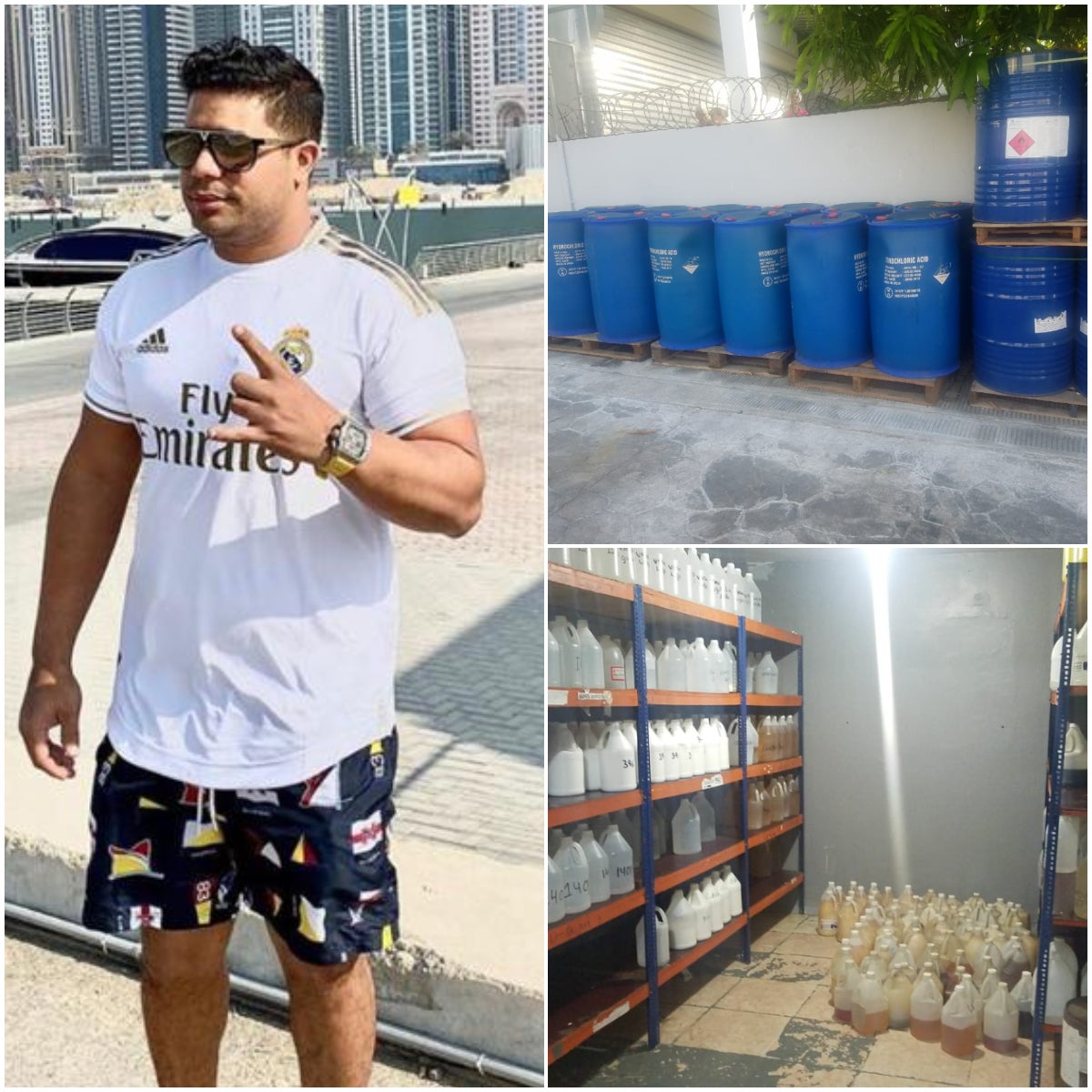 Alexander Iglesias Ventura, a fugitive in the case of adulterated drinks and part of the forfeiture.
Santo Domingo.- The National Police, through its Central Intelligence Directorate ( Dintel ), arrested a criminal organization dedicated to the production and distribution of alcoholic drinks adulterated clandestinely after carrying out raids in Santo Domingo Este and the National District.
The prisoners are Ramón Emilio Jiménez Castillo (Chino Dancer), leader of the criminal group; and Alberto Rafael Iglesias Núñez, whose fugitive children are Miguel Ángel Iglesias Ventura, Alexander Iglesias Ventura, and Carlos Alberto Iglesias Pérez.
Cristian Baldomero Antomarchy Rodríguez, Aneuris Placencia García and Manuel Abreu Contreras are also part of the band.
During a raid on an apartment located in the Alma Rosa sector, Santo Domingo Este, owned by detained Jiménez Castillo (Chino Dancer), three firearms (two guns and a revolver), three vehicles and several personal documents were confiscated.
While, in another search carried out in a building located in the Villa Consuelo sector, the National District, also owned by the arrested, 117 labels of different brands of alcoholic beverages , three checkbooks, 35 empty pots to distribute adulterated alcohol, 40 tanks were seized to mix alcohol, 50 pots with raw material to bind alcohol and 300 empty boxes for distribution.
In that same sector, but in another building owned by the fugitive Manuel Abreu Contreras, labels of a renowned brand of rum, 66 gallons with chemicals to mix alcohol and a tank for that same function, 200 empty boxes, 500 lids were occupied for pots and 400 labels of different brands.
Likewise, in the commercial premises of the Iglesias Chemical Alameda company, in the Santo Domingo Oeste municipality, where a vehicle was occupied, the sum of RD $ 107,050.00 in cash, 141 expired flavors and 252 units of different liquors whose sale and distribution are prohibited in the country.
While in the fifth raid carried out in a square located in the Social Improvement sector, National District, owned by Jiménez Castillo (Chinese Dancer), 20 gallons with alcohol essence and another 12 with wine essence, 12 bottles with alcohol and captive soda, 30 jugs and 80 empty tanks, 400 gallons and 700 empty boxes to distribute adulterated alcohol.
The evidence remained in the custody of the Office of the Special Prosecutor for Crimes and Crimes against Health (Pedesca) and the detainees to be brought to justice for the corresponding legal purposes.
The raids are part of the Customs Intelligence Department (DGA), Public Ministry of Santo Domingo Este, Special Prosecutor for Crimes and Crimes against Health (Pedesca) and Ministry of Public Health.