'Toads and tarantulas' coalition aims to win Dominican Senate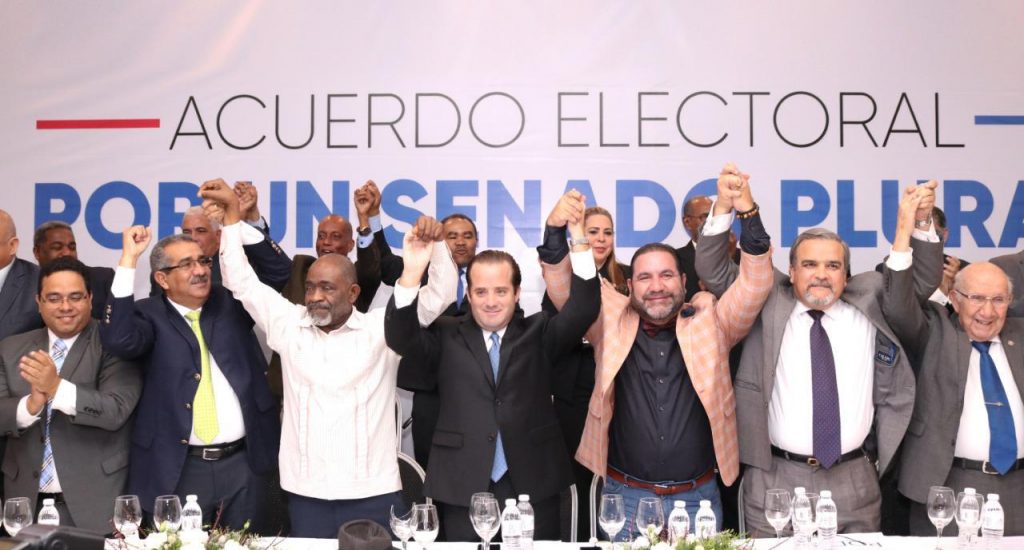 Santo Domingo.- A coalition of opposition parties dubbed 'toads and tarantulas' on Thursday announced 24 joint Senate candidacies with alliances in as many provinces leading to the May 2020 elections.
It said the purpose is to out the ruling Dominican Liberation Party (PLD).
The Modern Revolutionary Parties (PRM), of the Dominican Workers (PTD), People's Force, Christian Social Reformist (PRSC), Dominican Humanist (PHD), Christian Democratic Quisqueyano (PQDC), Social Democratic Revolutionary (PRSD), National Unity ( PUN), Frente Amplio and the Progressive National Force (FNP), Alliance for Democracy (APD), Dominicans for Change (DXC) and the Social Democratic Institutional Block (BIS) signed the agreement.
It reiterated that the candidacies by provinces under the coalition "ensure that in the elections of next May there will be a profound renewal in the composition and representativeness of the Senate of the Republic."
Toads
Shortly after the announcement, president Danilo Medina labeled the pact as a coalition of 'toads and tarantulas,' in apparent reference to their wide range of ideologies.