Accidents, quarrels and alcohol, most treated cases in hospitals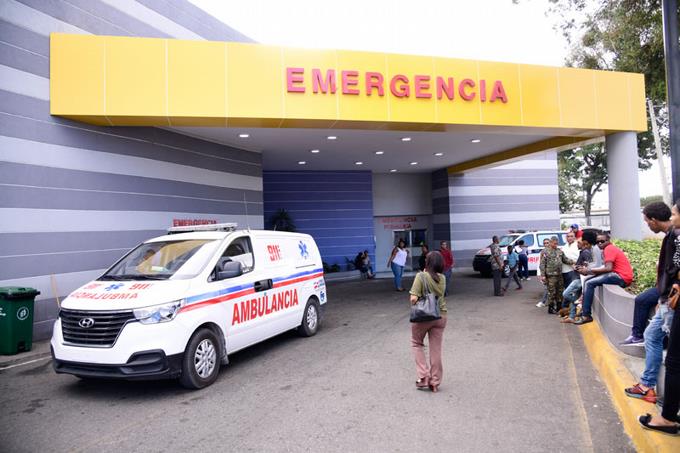 A hospital emergency on Christmas Eve
Patients under the influence of alcohol, injured in quarrels and injured in transit events were the diagnoses that were repeated yesterday, Christmas Day, in hospital emergencies, being the constant that prevails for this time in the nine years of service as a nurse that Yishbel de Oleo has been working at the Dr. Darío Contreras Traumatology Hospital.
Although he has less time for Yishbel offering his services at the center, the nurse Alberto Sánchez says that the majority of patients who have been arriving at emergency with an injury, alcohol consumption predominates, so he is mentally prepared to face them with a lot of strength since many arrive combative and violent and there is a need to support them so that medical staff can assist them.
In the traumatological Ney Arias Lora and Francisco Moscoso Puello, during the early morning yesterday the 911 emergencies constantly came to take patients with different health conditions, while others were taken by relatives in private vehicles.
Without figures
Although, as was the case last year, health centers are prohibited from offering figures of patients attended because they must submit a general report to the Emergency Operations Center (COE), during a tour of different health centers, constant arrival of patients injured by traffic accidents, with injuries and blows due to violence, as well as alcohol and food poisoning.
Quick attention
Yishbel did not want to be photographed but agreed to narrate his experiences of nine years working in the emergency of Darío Contreras on Christmas Eve, Christmas or New Year.
On the night of 24th, he was in the hospital until 9:00 at night and returned on Christmas Day, at 7:00 in the morning.
"What I see is that people remain the same or worse because they arrive more violent and demanding that they are treated first regardless of whether there is another more serious person," he explained.
In turn, Alberto Sánchez said that many patients arrive intoxicated and violent, so they always have to be vigilant. Motorcyclists, he said, are the ones who arrive most injured. "Many arrive wanting to fight, very violent, you know, that bad rum hurts."