More than 7 million books, computers, and school supplies purchased with 4% were never delivered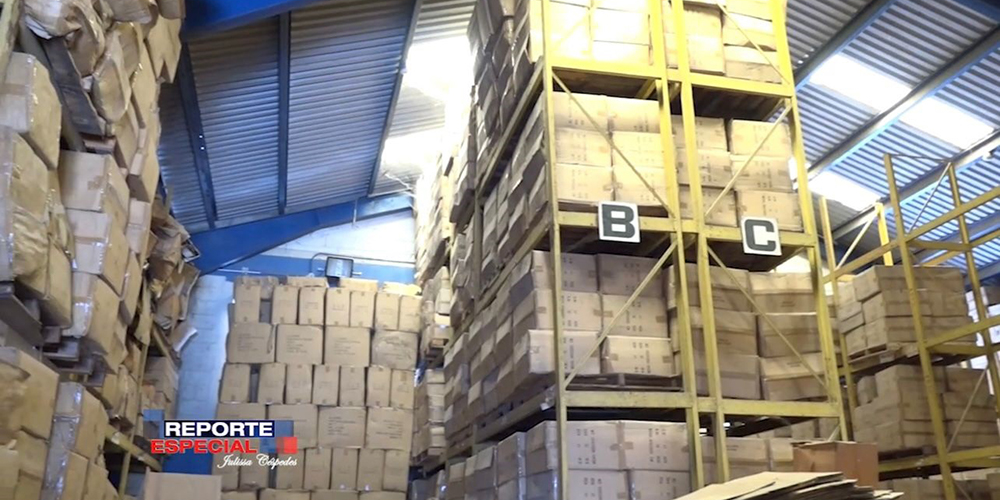 While thousands of Dominican children did not have textbooks to study, more than five million books, and almost two million units of supplies and equipment were purchased, now resting like garbage awaiting incineration in the Minerd warehouses. The documents for large volumes of these purchases point to the efforts of a few former ministers. As if the only purpose of a budget that far exceeds one trillion pesos was to buy, different administrators simply "spent" an astronomical amount of millions that has not helped to improve the quality of education. In summary, the investment of the Dominican State with 4% of its budget is a problem to be solved.
According to the newspaper elCaribe, a lot has been bought, but very little has been delivered. Previous reports investing in what the largest budget has been spent, show how the Education payroll is a black box; how schools that were never built were paid for by the State, how an Inabie warehouse became a million-dollar deposit, and a Digital Republic that did not fulfill its mission. This story, all began with the statements given by the Minister of Education, Ángel Hernández, appointed on August 3, 2022, replacing Roberto Fulcar, who confesses that upon his arrival he found a warehouse full of million-dollar purchases that were never used. When enumerating the responsible ministers, Hernández assures that the practice was common to all. 
In three of the 14 warehouses of the Ministry of Education, two of these located in Haina and one in Manoguayabo, more than 5 million books, integrated texts, degree records, bulletins, and other materials in mountains of boxes were found. All this material was bought in periods ranging from 2012 to 2019. According to Carlos Vidal, director of Educational Media, when the curriculum was changed by the mandate of the National Education Council, purchases continued to be made in amounts that exceeded what was due.