Abinader says there will be no violence in the Dominican Republic after closing the border with Haiti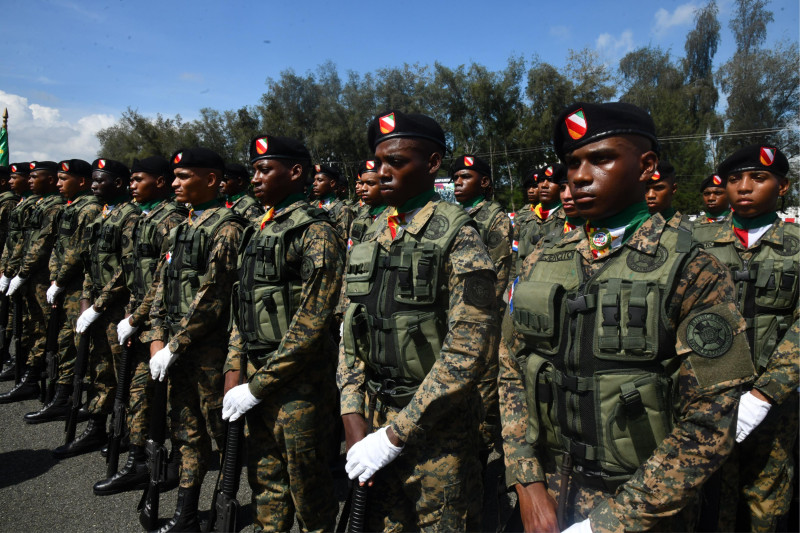 Amid the diplomatic crises between the Dominican Republic and Haiti, President Luis Abinader has assured that there will be no violent incidents on Dominican territory. He reiterated that the military forces of the Dominican State are fully prepared to respond to any potential violence caused by the intervention in the Massacre River in Dajabón.
Abinader characterized the construction of the canal on the Massacre River as a senseless and inappropriate project. He stated that while isolated violent incidents could occur in the Dominican border area, the Army, Armed Forces, and National Police are prepared to maintain control and ensure there will be no violence.
He emphasized that the Dominican government continues to engage in conversations with the Haitian government to resolve the issue but noted that Haiti has control problems within its territory.
President Abinader also mentioned that the strengthening of military brigades will help support peace forces tasked with addressing social instability in Haiti.
He announced that Dominican officials will participate in a United Nations meeting next week to coordinate efforts with other countries involved in addressing the situation in Haiti. Abinader confirmed that the Dominican Republic will not participate in military operations in Haiti.
In response to the ongoing canal construction dispute, President Abinader ordered the total closure of the land, sea, and air border with Haiti starting at 6:00 a.m. on the following Friday. He also instructed the General Directorate of Immigration to deny entry to nine individuals involved in the canal construction whom he deemed "provocative."
Abinader declared that the border closure would remain in effect as long as necessary to eliminate the provocation. Additionally, he stated that the ambassadors and the entire diplomatic corps assigned to Haiti would soon return to the Dominican Republic.