Hidden treasures in the northern zone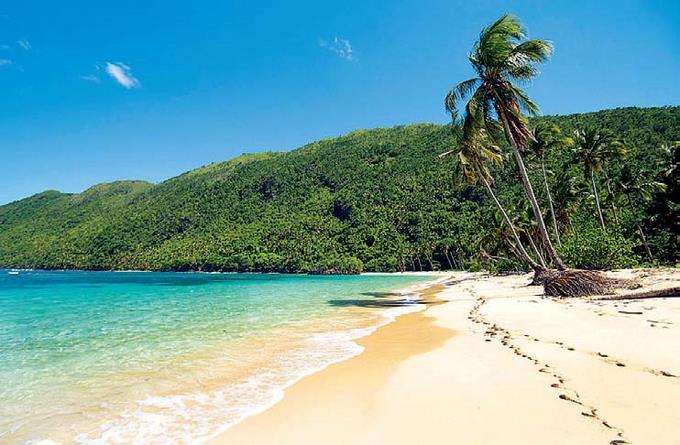 Santiago, DR
Few want to or can escape from the magic that surrounds the almost virgin natural scenery. And the sensations these environs produce renews and creates freedom and wonder, or at least that is the opinion of many.
Fortunately, in the north of the country, there are captivating treasures that will remind us how small we were before the beautiful immensity that nature has built with exotic details, as impressive beaches surrounded by tropical vegetation and peculiarities make this area a must-see destination.
El Ermitaño Beach
A true natural paradise with calm and crystalline waters thanks to a coral reef, about 350 meters of beach, and abundant vegetation. It is located in the municipal district of El Limón, Samaná, near other natural jewels. Because of its characteristics, it became the setting for the Survivor series.
In addition to its visual offerings, it has a fascinating history surrounding its name: According to records, Juan "The Hermit" was a French pirate who landed there in 1780, where he was isolated for 22 years. Later, he was discovered by his former companions, and the Spaniards, astonished, granted him a pardon.
Honda Beach
Ideal for camping, this beach of fine butter-colored sand, combined with turquoise waters, forms a bay surrounded by coconut groves, where tranquility will be pretty straightforward.
It is located right in the middle of Punta Ermitaño and Punta Berto, Samaná, and can be accessed either by boat, from El Valle or Morón beach, or on foot, as it is not possible to use a vehicle. Furthermore, its position on the rocky coast gives this place a very particular scenic beauty.
Luperon Beaches
Visiting the coastal attractions of Luperón, Puerto Plata, is one of those experiences to be told, recommended, and repeated. Here several beaches can be appreciated through a kayak tour, with crystalline waters, peculiar landscapes, and very unique fauna that can be enjoyed while passing by.
From the bay of this municipality, a worldwide important point for nautical tourism for sailing boats, to Playa Chiquita, there are several virgin beaches, such as Playa de Nena, among others yet to be named.
Lanza Del Norte Beach
It is a bit visited the place, picturesque, in the middle of tropical vegetation, and surrounded by palm trees. Uninhabited and considered one of the most beautiful in the country, this beach offers enough silence to disconnect from the bustle of the city, appreciate the sea from the shade of the coconut trees, and enjoy the idyll that will make it worth the trip, which, it should be noted, represents quite an adventure. An option for those who are on their way to Playa Morón since it is only necessary to cross the unpaved road that leads to Lanza del Norte.
Cosón Beach
For many, it is the most beautiful beach in Las Terrenas. Like others on this list, this beach is characterized by being little visited and surrounded by palm trees, which give it a unique beauty. With its four miles long, it is perfect for witnessing one of the most impressive landscapes of the Samaná peninsula. In addition, it is an excellent option for bridal activities, surrounded by striking tropical gardens.
Diamante Beach
This beach is just 10 minutes from El Dudú, in Cabrera, and is ideal to go with the whole family because its waters are so calm that, instead of waves, it has very subtle ripples. It can be seen from the road, and for more tranquility and enjoyment, its depth is so shallow that you could walk dozens of meters into the water, and it would barely reach your knees, gaining depth as you approach the open coast. Its unique feature: sides covered with thick vegetation, whose surplus reaches a few meters from the water. Perfect!