Environment concludes 1st stage of plan to cut HCFCs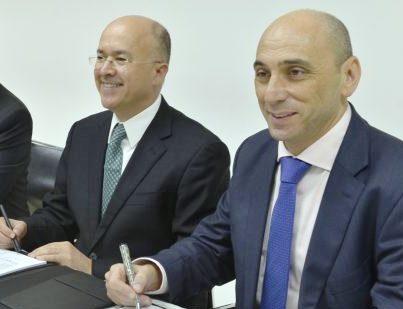 L. Jimenez., F. Dominguez
Santo Domingo.- Environment minister Francisco Domínguez on Wednesday closed the first stage of the Management Plan to Eliminate HCFCs in the country.
The plan aims to cut 219 metric tons of the ozone-depleting compound, exceeding the goal of reducing harmful substances to the environment, established as the basis for the signatories of the Montreal Protocol.
With this project we seek to promote the recovery and reuse of refrigerant gases, through the use of alternative substances with low global warming potential, high energy efficiency and in addition to strengthen the management plan for the elimination of HCFC, which aims to reduce the emissions of refrigerant gases to the atmosphere for the benefit of the climate," Dominguez said
He said they work to enforce compliance with executive order 360-15, which instructs the Environment Ministry to issue Refrigeration Technician licenses and coordinate the legal parameters of the Kigali amendment for 2017, to make the forms of HFC management feasible in the Dominican Republic.
Moreover, Dominguez signed the second phase of the project with UN Resident Representative for Development (UNDP), Lorenzo Jiménez de Luis.
HCFCs?
HCFCs are compounds of chlorine, fluorine, hydrogen and carbon atoms, used as transient replacements for refrigerants, solvents, and propellant gases for the production of plastic foams and in extinguishers.
Comments